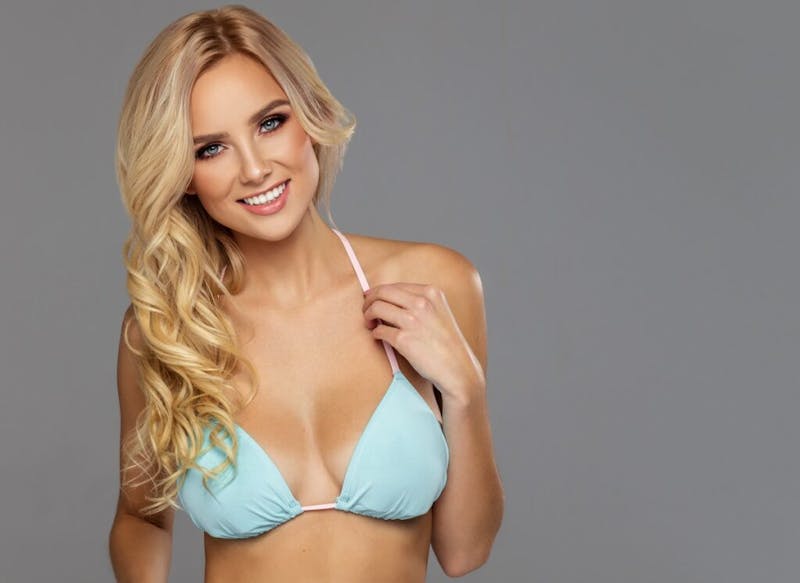 To Adjust Nipples That Point Downward
Generally speaking, younger women have nipples that are positioned higher on the breast and point outward. Over time, breasts begin to droop and the nipples sink below the natural breast fold, while also pointing downward. With the help of an expertly performed breast lift, women can reclaim a nipple position that resembles the one they remember from years past. Not only will the nipples sit higher on the breasts, they will point out like they do on naturally perky breasts.
To Restore Pre-Pregnancy Breasts
Women who have children see major changes to their bodies, particularly in the breasts. Breast tissue repeatedly expands and shrinks during the act of breastfeeding. By the time a woman is completely done nursing, she is likely to notice that her breasts appear deflated. Fortunately, it is possible to reattain the former fullness and positioning of the breasts with breast lift surgery.
To Compensate for Weight Loss
When a woman makes a concerted effort to lose weight, her intention is usually to look and feel better about herself. For that reason, it can be a bummer when she witnesses her breasts shrink and sag as she diets and exercises. Although there is no way to deliberately keep breast mass while losing weight in other areas, a breast lift is a practical solution for presenting the breasts in a more conventionally attractive manner to give women full confidence in the bodies they have worked so hard to achieve.
To Address Skin Irritation
When breast skin loses its elasticity and starts to sag, the natural crease where the breast meets the chest becomes more pronounced. The friction and accumulating sweat that occurs along this crease can lead to significant irritation and rashes. Women who have breast lift notice less chafing on the underside of their breasts and experience increased comfort.
Curious If Breast Lift Can Help You?
Drs. Wright Jones and Sabine Lovell are happy to meet with you and provide honest feedback about what a breast lift can accomplish for your unique breasts. To arrange an appointment with either of Atlanta's finest plastic surgeons, please call (404) 537-5951 today.