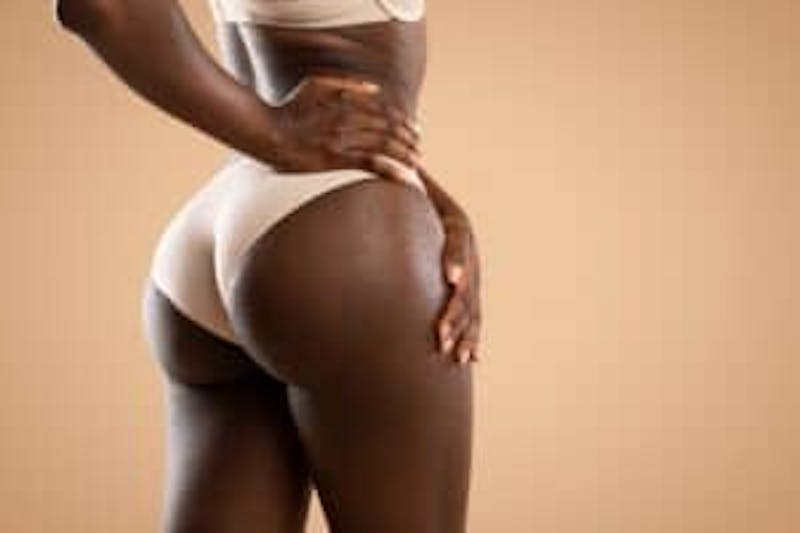 Larger and more shapely butts have become increasingly popular. If you are considering a butt enhancement procedure it is important to choose an option that is safe and will provide you with optimal rear-enhancing results. Two popular butt enhancement options are Brazilian Butt Lift and butt implants.
Brazilian Butt Lift utilizes fat from one part of the body to improve the size and shape of the butt. During the procedure, fat is removed from one part of the patient's body and is then injected into the butt.
The butt implant procedure utilizes butt implants to change the size and shape of the butt. While both procedures are effective, you may be surprised to learn that Brazilian Butt Lift is safer than butt implants.
Dr. Wright Jones and Dr. Sabine Lovell of Muse Plastic Surgery are knowledgeable and experienced plastic surgeons. Here, they explain why Brazilian Butt Lift is safer than butt implants.
You Don't Have to Worry About the Risks Associated With Implants
A butt implant procedure utilizes implants. While implants are generally considered to be safe, they carry more risk than using fat harvested from your own body. There are certain rare complications associated with implants that you don't have to worry about during Brazilian Butt Lift. Some of the implant risks that you can avoid with Brazilian Butt Lift include the following:
Implant rejection – when your body rejects an implant
Implant displacement – when an implant shifts out of position
Capsular contracture – when the scar tissue hardens and tightens around the implant
You Have Less Risk of Infection
A butt implant procedure is a more invasive surgical procedure when compared to Brazilian Butt Lift. This is because a butt implant procedure requires more extensive incisions to insert the implants. Larger incisions can increase the risk of infection.
You Will Recover Faster
The recovery process for every patient is different. However, a more invasive procedure like butt implant tends to have a longer recovery time than a less invasive procedure like Brazilian Butt Lift. This means that you will typically heal faster and have less discomfort. It also means that you will be able to return to your normal routine sooner.
Contact the Brazilian Butt Lift Experts
If you want to learn more about your butt enhancement options, Dr. Jones and Dr. Lovell are here to help. Please call (404) 994-5937 to schedule a consultation with our knowledgeable, board-certified surgeons.