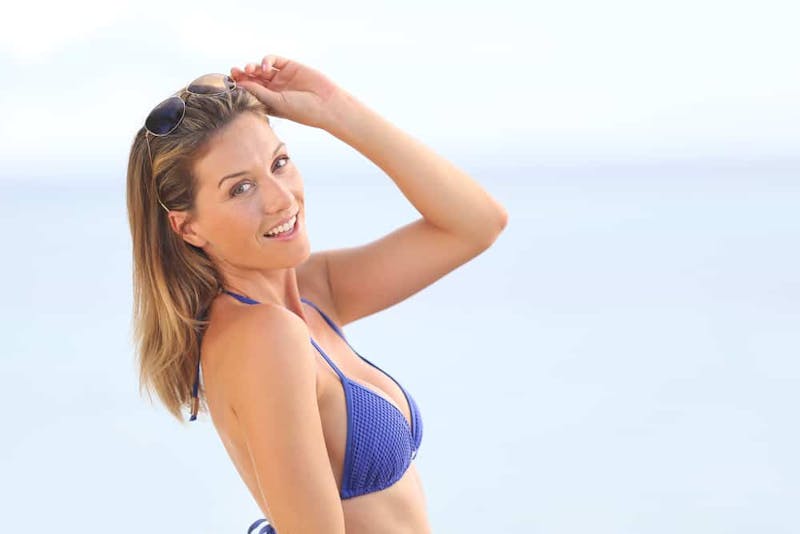 As two of Atlanta's most trusted breast specialists, Dr. Wright Jones and Dr. Sabine Lovell perform many breast lift surgeries throughout the year. Sagging breasts are a common cosmetic concern for women, so the plastic surgeons at Muse Plastic Surgery meet with many potential patients who are unsure whether they could benefit from the procedure. If you have questions about the appropriate time to have the surgery, our surgeons are happy to help offer some advice.
Following Weight Loss
Losing excess weight is great for your body contours and health, but it may not be as kind to your breasts. Your breasts lose fat, as do other areas of your body. This alone may not be a problem because the breasts often stay proportional to the rest of your body. The worse side effect is that your breast skin, which previously stretched to accommodate your larger breast size, might not be elastic enough to shrink and correspond with the new size of your breasts. Having loose skin around your breasts makes the breasts droop and appear prematurely older. Usually, younger women who seek breast lift do so because they are unhappy with the positioning of their breasts after losing weight.
Post-Pregnancy
All women see their breast size increase during their pregnancy while preparing for lactation. By the time nursing is complete, however, the breasts usually return to their previous size. The problem for some women is that the skin that stretched over the enlarged breasts may not retract. Once again, this can lead to breast sagging. For that reason, breast lift is a popular procedure for mothers. The one caveat that Dr. Jones and Dr. Lovell point out to their patients is that a subsequent pregnancy is likely to aggravate breast sagging again, so it is best to wait until after you have completed your family.
During Menopause
One of the many benefits of your primary sex hormone, estrogen, is that it helps to keep your skin supple, including your breast skin. Unfortunately, as production of estrogen declines, particularly as you enter menopause, this may accelerate breast droopiness. That's why so many women in their 40s and 50s become dissatisfied with the elevation of their breasts and choose breast lift to combat signs of gravity and skin laxity.
Meet Our Expert Breast Surgeons
Although weight loss, pregnancy, and menopause are the most common times when a woman experiences significant breast sagging, factors like genetics, aging, and sun damage can also contribute to breast ptosis. You do not need to wait until a specific milestone if you are displeased with the elevation of your breasts.
To schedule a consultation with Dr. Jones or Dr. Lovell and find out if you are a good candidate for breast lift, please call 404-882-9948 today.