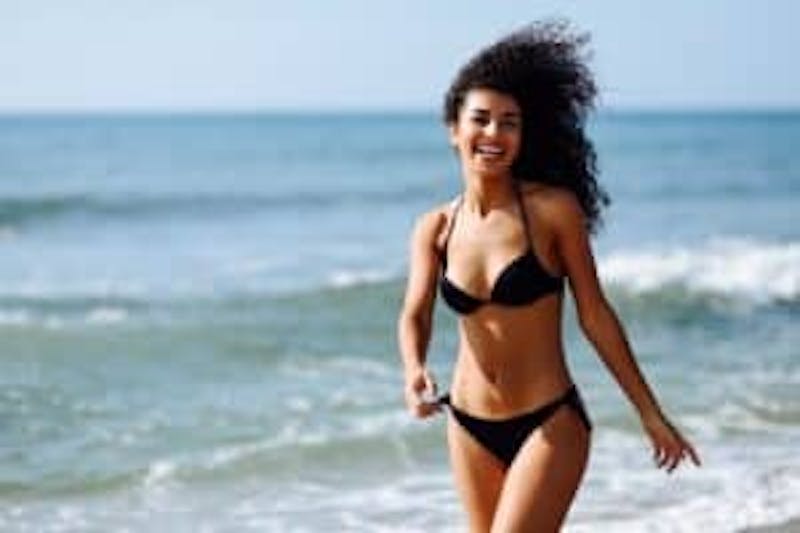 Once You Are Done Nursing
The breasts go through many changes during pregnancy. Within a couple months of conception, you will notice your breasts start to gradually enlarge in preparation for lactation. Most breasts become even larger after the baby is born to accommodate milk production.
After you are completely done with breastfeeding, it is likely that your breasts will decrease in size. They are also likely to sag more than they did before your pregnancy, in part because the skin that expanded to cover your larger breasts has not retracted.
It does not make sense to perform surgery on breasts that are still fluctuating in size and appearance. It is better to wait until the breasts have dried out of milk to decide what improvements you would like to make.
After You Have Had Time to Lose the Pregnancy Weight
The surgeries included in mommy makeover are not weight-loss procedures. The aim of the mommy makeover is to target the last pockets of fat that diet and exercise have not eliminated.
If you want to restore your pre-pregnancy figure, you should start by gradually losing the weight with a healthy lifestyle. The closer you get to your goal weight, the more successful plastic surgery can be at achieving appealing contours.
Use mommy makeover to complete your weight-loss journey rather than begin it. That means giving yourself sufficient time to lose much of the weight naturally, while acknowledging that it may take longer than it has in the past given the demands of motherhood.
After You Are Done Having Children
You may be tempted to improve your body after your first pregnancy, but if you intend to have additional children, you should strongly consider postponing your mommy makeover — the reason being that a subsequent pregnancy is likely to undo the results achieved through plastic surgery.
The good news is that it is still perfectly safe to have children after having a mommy makeover. If you do change your mind in the future and become pregnant again, you do not need to worry about any health repercussions for you or your baby. However, transforming your body again requires paying for and recovering from these procedures again.
Schedule a Consultation
The outstanding surgeons at Muse Plastic Surgery in Atlanta have helped many young mothers to revive their pre-pregnancy bodies with a combination of mommy makeover procedures. To discuss options with Dr. Jones or Dr. Lovell, please schedule a consultation by calling (404) 574-1354 today.