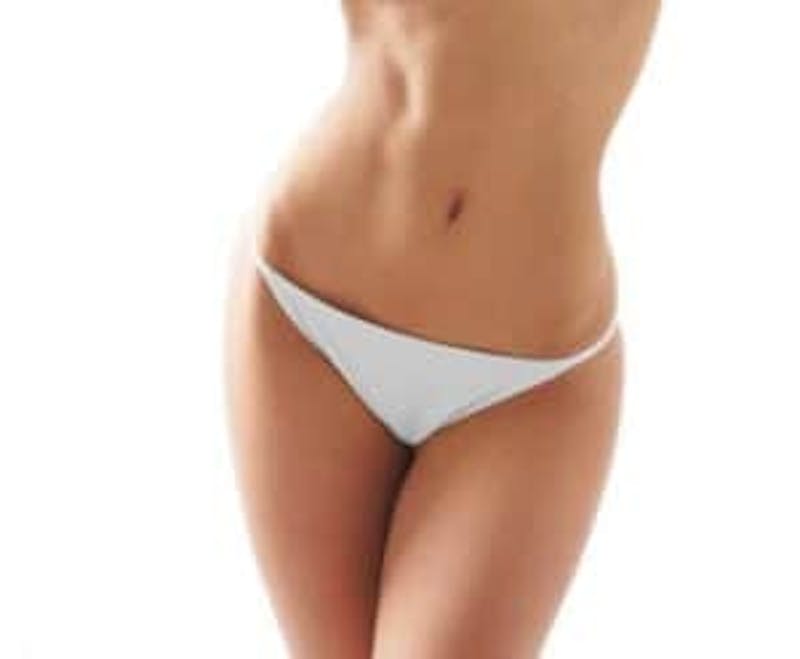 Consultation is the primary and one of the most important aspects of your SmartLipo laser liposuction procedure. You should proactively engage with your surgeon during the consultation process and make sure all your concerns are addressed. A committed surgeon will help you make the right decision about your procedure at the time of your initial consultation.
Muse Plastic Surgery, led by double board certified plastic surgeon Dr. Wright Jones, provides SmartLipo laser liposuction to patients in Atlanta, Buckhead, Stockbridge, Marietta, GA, and surrounding communities.
Determining Your Candidacy
During your pre-op consultation, you should discuss your cosmetic goals and desires with your surgeon. They will evaluate your body fat areas and recommend whether you are a fit candidate for SmartLipo laser liposuction, or if a traditional liposuction surgery might be more appropriate for your needs.
If you have significant amount of loose skin in the affected areas, your surgeon may suggest an additional skin tightening or body lift procedure along with SmartLipo. Plastic surgeon to the stars Dr. Jones will make sure that you are able to make an informed choice based on your anatomical and personal cosmetic needs.
Information to Share with the Surgeon
You should be prepared to discuss your current and previous medical conditions, if any, with your surgeon. If you are taking any medications at present, including any herbal remedies or nutrition supplements, you should provide a list to your surgeon.
If you have any known drug allergies, or allergy to lidocaine (local anesthetic), your surgeon should know about it at your first consultation itself. Be prepared to disclose your lifestyle habits and whether you smoke or drink alcohol.
Customized Surgery Plan
Your surgeon will discuss your customized SmartLipo laser surgery plan based on your cosmetic goals and physical characteristics. They will determine the appropriate area(s) where you have stubborn fat pockets that require laser fat removal surgery.
If any additional procedure may have to be performed along with SmartLipo, they will plan it in consultation with you at this time. You should feel free to discuss the costs of your surgery, the time required for recovery, and the potential risks involved for your specific custom surgery plan.
Other things that your surgeon will share with you at the time of your SmartLipo laser liposuction consultation may include:
How much fat you can expect to lose
What type of laser technology will be used
How much it will cost you for the entire procedure
What type of anesthesia will be used
Where will your SmartLipo procedure be performed
Whether you need to make any specific preparations before the surgery
How long will be your recovery process
Images and Testimonials
Your surgeon may present to you some SmartLipo before and after photographs of past patients at the time of your initial consultation. If any patient testimonials are available related to this procedure, they will share this with you if you request it. This is a common inquiry for any potential patient.
You might want to familiarize yourself with their staff and take a brief tour of the surgeon's office. Feel free to ask questions and make a judicious decision based on your experience with your surgeon during the consultation.
Famous plastic surgeon Dr. Wright Jones receives patients from Atlanta, Buckhead, Stockbridge, Marietta, GA, and nearby areas for SmartLipo laser liposuction.
See all plastic surgery procedures that Cosmetic Plastic Surgeon Dr. Wright Jones performs of the face, nose, body, and breast in and around Atlanta, Buckhead, Stockbridge, Marietta, GA and surrounding areas.