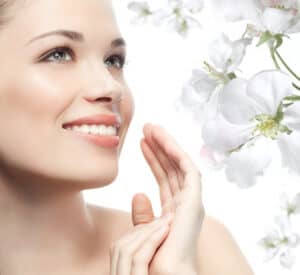 The sticker price is a fundamental starting point for many patients seeking an elective plastic surgery procedure such as vaginal rejuvenation.
During the pre-operative consultation, the surgeon will inform the patient about various aspects of the vaginal rejuvenation cosmetic surgery procedure, including its approximate costs.
Muse Plastic Surgery, led by double board certified plastic surgeon Dr. Wright Jones provides vaginal rejuvenation to patients in Atlanta, Buckhead, Stockbridge, Marietta, GA, and other towns and cities in this part of the nation.
Financial Factors
Vaginal rejuvenation surgery costs can vary between two practices, and at times, the cost can even vary between two patients at the same practice. The monetary amount of the procedure is dependent on the following aspects:
Practice Location
The living costs between two areas are likely to vary, and it will affect the average cost of goods and services in that region, including costs of cosmetic surgery treatments. Plastic surgeon to the stars Dr. Wright Jones provides cutting edge vaginal rejuvenation procedures to appropriate candidates.
Surgeon's Fee
A plastic surgeon's fee to perform vaginal rejuvenation is dependent on their credentials, experience, and reputation in the area of plastic surgery. Nevertheless, the American Society of Plastic Surgeons (ASPS) recommends that patients must select the right surgeon according to their needs. The surgeon's fee should be a secondary consideration in this decision.
Surgical Venue and Anesthesia Costs
Surgical facility costs depend on the type of equipment, technology, qualified staff and individualized service offered at a specific venue. The fee of the anesthesiologist will also depend on their qualifications and experience.
Such costs elements will have an effect on the total costs of the vaginal rejuvenation surgery. Famous plastic surgeon Dr. Wright Jones is one of the pre-eminent surgeons offering vaginal rejuvenation in Atlanta.
Other Costs
There may be other costs associated with vaginal rejuvenation surgery such as medical test costs, prescription meds, post-operative consultations with the surgeon, and other expenses. The sticker price estimate should contain these seemingly minor costs. It is essential to make sure that the patient understands the estimated costs precisely in order to make a well-informed decision as well as proper budgetary arrangements.
Average Price
The overall vaginal rejuvenation surgery financial factors will depend on the extent and complexity of the procedure. The costs may go up if the procedure includes frontal or posterior repair and perineoplasty. Every patient may not require labia majora or minora reduction or clitoral unhooding. These factors will help determine actual surgery costs.
Some patients may choose to combine vaginal rejuvenation with other surgical or non-surgical aesthetic procedures for more harmonious results. The absolute dollar figure will go up in such cases, but the overall combined treatment program may be more cost-effective than individual procedures.
Insurance and Financing
Vaginal rejuvenation is primarily an elective surgery. This implies that medical insurance will not cover the costs of the procedure. Patients may assess financing alternatives such as bank loans, private loans, credit card payments, or medical care financing firms. The plastic surgeon's office may be able to offer guidance or assist the patient on financing and insurance aspects.
Celebrity plastic surgeon Dr. Wright Jones receives patients from Atlanta, Buckhead, Stockbridge, Marietta, GA, and other cities and neighborhoods in this prolific part of the US for vaginal rejuvenation.
See all plastic surgery procedures that Cosmetic Surgeon Dr. Wright Jones performs of the face, nose, body, and breast in and around Atlanta, Buckhead, Stockbridge, Marietta, GA and surrounding areas.