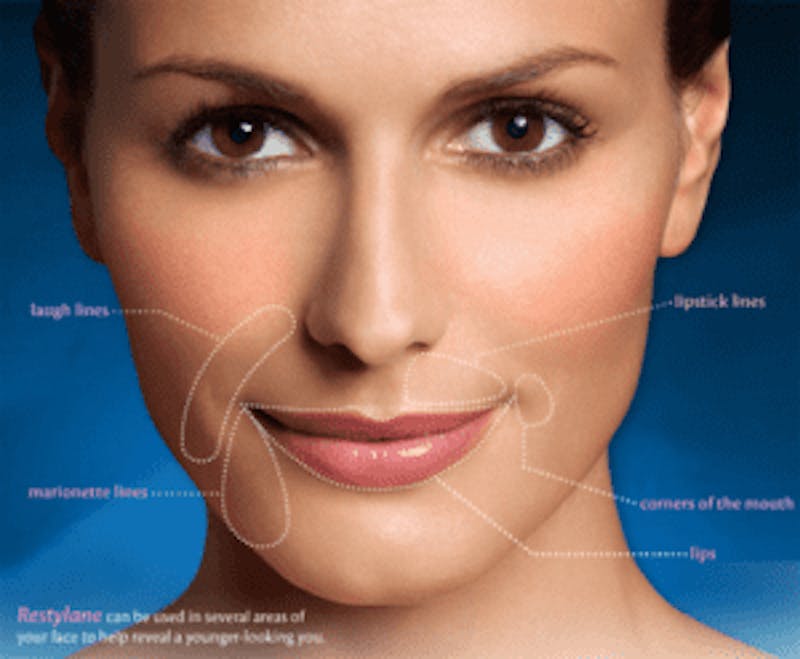 Restylane dermal filler currently ranks among the most popular non-surgical aesthetic procedures. Patients who want to avoid facelift cosmetic surgery may consider Restylane as a simpler alternative. This injectable anti-aging filler has been approved by the FDA, and has been in use for more than 15 years.
Compared to other plastic surgery as well as non-invasive procedures designed for facial rejuvenation, Restylane injections will usually turn out to be more cost-effective. At the time of initial consultation, the injection provider will educate the patient about all aspects of Restylane treatment, including its estimated costs.
The provider's first concern will be to ensure that the patient understands the benefits and limitations of Restylane and is able to make a fair cost and benefit comparison with other treatment options. Double board certified plastic surgeon Dr. Wright Jones of Muse Plastic Surgery provides Restylane facial filler to patients in Atlanta, Buckhead, Stockbridge, Marietta, GA, and surrounding locations.
More Affordable Treatment Option
Many patients want to choose facelift surgery to reduce their facial signs of aging. However, the cost of facelift surgery may prove to be a deterrent for some of them. Aesthetic procedures are typically not covered by health insurance, and the patient is required to pay for them as an out of pocket expense.
No patient should be deprived of the treatment they desire, and they may consider Restylane as a more affordable substitute for facial rejuvenation. Plastic surgeon to the stars Dr. Wright Jones will recommend this treatment to suitable candidates. Restylane treatment will cost only a small fraction of a surgical procedure such as facelift.
Even when compared to other non-surgical facial anti-aging procedures, including some advanced chemical peels or laser, ultrasound and RF based treatments, Restylane cosmetic filler injections may turn out to be a more cost competitive treatment option.
Extent of Treatment
Sometimes the monetary amount of Restylane injectable treatment may differ from one patient to another even at the same practice. The price tag will depend on the nature and extent of treatment needed for a particular patient. The cost of this treatment may be calculated on a per syringe basis or per hour basis, as per the policy of a practice.
If the surface area to be treated is larger, the cost may be proportionately higher. Some patients may need periodic monitoring, while some others may need follow-up treatments to achieve their aesthetic goals. The cost will vary in all such circumstances. Celebrity plastic surgeon Dr. Jones will discuss the costs and benefits with the patient during the consultation.
Other Financial Stipulations
Several factors will impact the overall dollar amount of treatment, including the practice location, the skills and experience of the treatment provider, and the personalized care and service offered at a practice. Patients should ideally choose a practice, which is headed by a board certified plastic surgeon.
These surgeons will follow the same high quality standards and safety protocols for non-surgical procedures such as Restylane as they do for surgery procedures. Judicious and famous plastic surgeon Dr. Jones receives patients from Atlanta, Buckhead, Stockbridge, Marietta, GA, and other communities and neighborhoods in this region of the country for Restylane facial filler injections.
See all plastic surgery procedures that Cosmetic Surgeon Dr. Wright Jones performs of the face, nose, body, and breast in and around Atlanta, Buckhead, Stockbridge, Marietta, GA and surrounding areas.