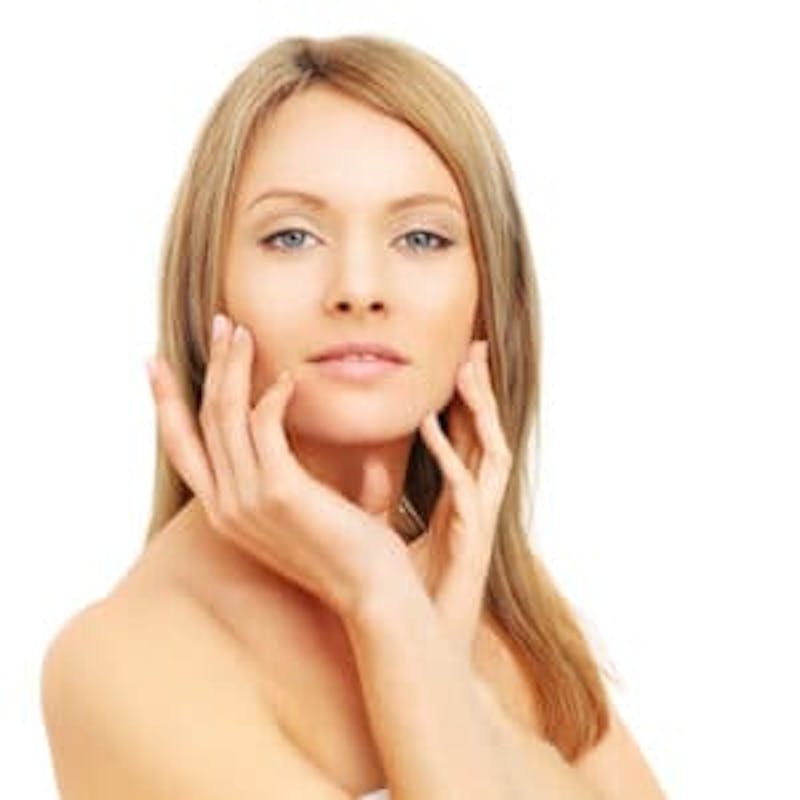 Radiesse is one of the leading FDA approved non cosmetic surgery facial filler treatments to mitigate the effect of wrinkles and creases on the face. At the time of initial consultation, the treatment provider will discuss various aspects of this skin care procedure, and may also present Radiesse before and after photographs.
The first concern of a responsible provider will be to educate the patient about the potential effectiveness of Radiesse and help them make an informed decision. Double board certified plastic surgeon Dr. Wright Jones of Muse Plastic Surgery provides Radiesse dermal filler to patients in Atlanta, Buckhead, Stockbridge, Marietta, GA, and surrounding communities in this fascinating state of Georgia.
What are Radiesse Before and After Photographs?
Before and after photographs in case of Radiesse dermal filler refer to a set of pictures belonging to a previous patient who has undergone the same treatment with successful results. The set includes images taken before the injections and after the injections at a time when the temporary post-op symptoms have been resolved and full effects of the procedure are visible.
The provider will take care to ensure that the photographs are obtained with the complete consent of the patient and presented before new patients in an appropriate way.
The patient's identity may be kept undisclosed as per the protocol. The sole purpose of the provider here is to use Radiesse dermal filler before and after photos as a visual aid to help new patients make the right decisions. Plastic surgeon to the stars Dr. Wright Jones will explain all aspects of Radiesse to the patient.
But he may not need to since his amazing website already does so much. By utilizing the power and breath of digital technology a patient can see the difference that Radiesse does for someone. This means that anyone can see the effects of this stellar treatment without making one phone call.
Now if that is not transparency nothing is.
Advantages
The face is aesthetically the most prominent part of the body, and even a slight difference to the facial skin can create a magnified impact on the overall appearance. Therefore, a patient will naturally be concerned about how Radiesse filler procedure will affect their overall facial look and whether it will meet their personal aesthetic goals.
Some patients may only need a minor injectable procedure in one area of the face for subtle improvement, while some others may need more pervasive treatment or combine it with another treatment. In each case, the patient will be better placed to make the most appropriate decisions when they have access to Radiesse before and after photos. Famous plastic surgeon Dr. Jones provides Radiesse filler gel injections to suitable candidates.
Reasonable Expectations
In any cosmetic procedure, the highest satisfaction levels are typically achieved when the patient has a positive mindset, clear aesthetic priorities and reasonable expectations. Therefore, experienced providers may prefer to present Radiesse dermal filler before and after photos at the first appointment. Once the patient knows clearly what the procedure can or cannot do for them, they can make a more confident decision.
This can easily happen after seeing the amazing image of this type of treatment on the website. Digital technology has helped out many industries and the plastic surgery industry is certainly one of them.
Online Photographs
The injection provider may also choose to present Radiesse before and after pictures on their practice website for free access to all which this business does. It is not a plenitude of pictures but there is one poignant image for this particular surgery. This image is powerful and shows clearly the difference of going through with this treatment compared to what skin looks like if a patient does not.
If the provider is active on social media, they may also disseminate the photos via popular social photo sharing platforms. A patient can call this clinic and find out or perhaps even see more pictures during the helpful consultation but as just said, there is a nice and revealing image already on the website.
Celebrity plastic surgeon Dr. Wright Jones receives patients from Atlanta, Buckhead, Stockbridge, Marietta, GA, and nearby areas for Radiesse dermal filler.
See all plastic surgery procedures that Cosmetic Surgeon Dr. Wright Jones performs of the face, nose, body, and breast in and around Atlanta, Buckhead, Stockbridge, Marietta, GA and surrounding areas.