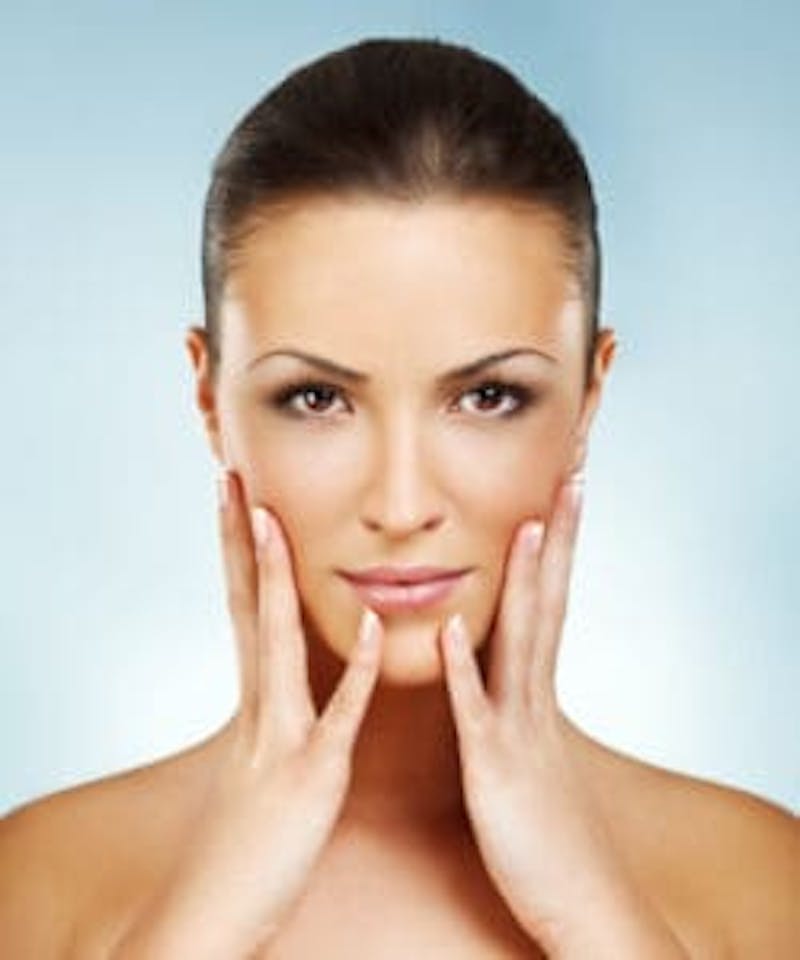 What is Radiesse Dermal Filler used for?
The skin tends to develop wrinkles and lines over time and becomes loose due to factors such as sun exposure, genetics and aging effects. Radiesse is an advanced non cosmetic surgery dermal filler that has been approved by the FDA to revitalize the skin, reduce the signs of aging, and produce tauter, more youthful looking skin.
The Radiesse dermal filler is a non-animal gel that immediately addresses sagging skin and areas of the face that reveal thinness.
The gel helps the body produce new collagen within a few months to provide longer lasting and natural facial reinvigoration from the inside out. The treatment can be conducted as an in-office procedure with almost no downtime and discomfort.
Muse Plastic Surgery, led by double board certified plastic surgeon Dr. Wright Jones, provides dermal filler injectable treatments to patients in Atlanta, Buckhead, Stockbridge, Marietta, GA, and surrounding communities and cities in this region of the southeast. Dr. Jones may recommend Radiesse dermal gel filler to candidates seeking to reduce signs of sagging skin and revitalize their skin to look firmer and younger in a non-invasive manner.
The procedure is ideal for busy professionals or mothers who seek a procedure with low risks and no downtime.
Calcium Hydroxylapatite (CaHA)
Synthetic calcium hydroxylapatite (CaHA) is a chemical compound that has been proven as effective and has been favored by medical professionals for the past twenty years. CaHA is the main active component in the Radiesse gel. The compound is bio-degradable which means that no allergy tests are needed beforehand.
CaHA microspheres are used in the gel base for a comprehensive sub-dermal procedure. Radiesse can offer significant improvement in moderate to strong wrinkles and creases to patients who are displeased with their facial appearance. Further, Radiesse is a non-invasive procedure appropriate for patients suffering from loss of facial fat due to illnesses and other factors.
Plastic surgeon to the stars Dr. Jones will address all the questions the patient may have about the safety, effectiveness and other aspects of Radiesse treatment.
Treatment Areas
Areas like nasolabial folds, glabellar lines, nose, perioral region, marionette lines, and oral commissures can be addressed efficiently with Radiesse. Further, patients unhappy about slight facial depressions or specific acne scars may also find Radiesse dermal filler gel useful.
A key benefit of Radiesse is that it provides relatively longer lasting outcomes. While other comparable non-animal dermal fillers sustain for about six months to a year, Radiesse provides results ranging from 12 to 18 months. Furthermore, Radiesse has minimal risks of complications which provide patients with another advantage for an efficient and safe anti-aging treatment. Celebrity plastic surgeon Dr. Jones provides this filler treatment to appropriate candidates.
Aesthetic Advantages
Radiesse dermal filler can improve the appearance of deep creases, vertical glabellar lines, and laugh lines. Further, patients who have slight facial asymmetry can seek improvement through the mild volumizing produced by Radiesse. Small lesions and saucerized scars can be addressed with this dermal filler.
For the finest outcomes, patients should identify a skilled treatment provider for this highly effective dermal procedure. While the risks of complications associated with Radiesse is low, nevertheless patients should choose a trained and judicious provider.
Famous plastic surgeon Dr. Wright Jones receives patients from Atlanta, Buckhead, Stockbridge, Marietta, GA, and nearby areas in the Empire State of the South for Radiesse.
See all plastic surgery procedures that Cosmetic Surgeon Dr. Wright Jones performs of the face, nose, body, and breast in and around Atlanta, Buckhead, Stockbridge, Marietta, GA and surrounding areas.