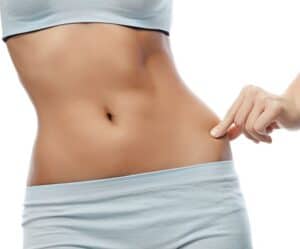 The decision to undergo a cosmetic procedure such as SmartLipo laser liposuction should be made after a careful deliberation. Your best opportunity to make an informed decision will be during your pre-operative consultation with the surgeon.
You should ideally prepare a list of questions that you have in mind, and carry the list when you visit the surgeon's office for your consultation. A dedicated surgeon will take the time to answer your questions in detail and help you make a well-considered decision about your SmartLipo procedure.
Muse Plastic Surgery, led by double board certified plastic surgeon Dr. Wright Jones, provides SmartLipo laser liposuction to patients in Atlanta, Buckhead, Stockbridge, Marietta, GA, and surrounding locations.
Questions about the Surgeon
Do you have a board certification in plastic surgery?
How many years of training and experience do you have in surgical procedures?
Do you perform both traditional and laser liposuction, and which one would be more suited for me?
Is SmartLipo laser liposuction as invasive as the traditional surgery?
Will you perform my laser body contouring procedure using local or general anesthesia?
Will this procedure take place at your office or at the surgery center?
If an emergency manifests itself during or after the procedure, is your office equipped to handle it?
Do you have a policy for revision procedures if the results are not as per what we agreed on initially?
Questions about SmartLipo
Which type of laser technology and equipment do you use for SmartLipo surgery?
How much fat reduction can I expect to achieve with SmartLipo?
Can SmartLipo laser be used to treat larger surface areas such as the abdomen, hips and thighs?
How long will it take to perform this procedure in the operating room?
Are there any risks involved in the procedure, which I should know in advance?
Can you share a few before and after photos related to SmartLipo laser liposuction with me?
Questions about Recovery
How long and painful will be the post-surgical recovery?
How many days of leave should I apply for at my workplace?
Can I take some steps to ensure a safer and faster recovery?
What kind of scarring will occur after a SmartLipo procedure?
How many follow-up appointments will I need after the surgery?
Should I hire some help for the first few days of my recovery?
Questions about Costs
How much will the SmartLipo laser liposuction cost me, including the pre- and post-operative costs?
Is this cost of SmartLipo similar to or more than traditional liposuction costs?
What will be the additional cost if I want to undergo SmartLipo along with a body lift surgery to tighten my skin in the treated sites?
Will your office guide me about any suitable financing options, and what are the payment methods that your office can accept?
Plastic surgeon to the stars Dr. Wright Jones receives patients from Atlanta, Buckhead, Stockbridge, Marietta, GA, and nearby areas for SmartLipo laser liposuction.

See all plastic surgery procedures that Cosmetic Plastic Surgeon Dr. Wright Jones performs of the face, nose, body, and breast in and around Atlanta, Buckhead, Stockbridge, Marietta, GA and surrounding areas.