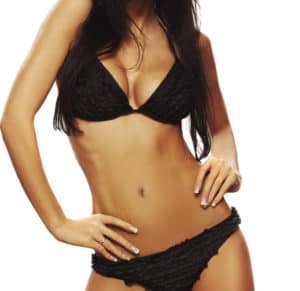 Liposuction is one of the more customizable cosmetic surgery procedures, which can be performed independently or in conjunction with other surgeries. The patient should have full clarity about the procedure, the facilities at the practice, the credentials of the liposuction surgeon, and correct cost estimates in order to make a well-considered decision.
The patient should feel free to ask various questions from the surgeon at the time of initial consultation, and satisfy all their concerns. A dedicated liposuction surgeon will engage closely with the patient and answer all their questions in a patient-friendly language to help them make the right choice. Double board certified plastic surgeon Dr. Wright Jones provides liposuction to patients in Atlanta, Buckhead, Stockbridge, Marietta, GA, and surrounding communities.
Questions about the Surgeon
Are you board certified in plastic surgery?
How many years of training and experience do you have in the field of surgery?
Have you performed liposuction before, and what is your success rate for this procedure?
Would you perform liposuction at a hospital, a surgical center, or a private surgical suite?
Do you have operating privileges at a local hospital?
Is your practice equipped to handle emergencies?
Do you have a policy for revision surgeries in case I do not achieve the desired result the first time?
Questions about Liposuction
Am I a fit candidate for liposuction procedure?
What will be the surgical technique and technology that you will use for liposuction?
Will you perform the procedure using general or local anesthesia?
What will be the expected duration of surgery, and would you perform it as an outpatient procedure?
Are there any preparatory steps that I need to take prior to the surgery?
Can you provide me access to liposuction before and after photos of past patients?
Questions about Recovery
How much pain and discomfort will the recovery involve?
When can I expect to return to work after liposuction?
Are there any preventive actions I can take to make the recovery safer and quicker?
Does liposuction involve any specific risks and complications that I should know of?
When will the full results of liposuction become visible and how conspicuous will be the scarring?
Questions about Costs
What will be the overall cost of liposuction surgery?
Does your quoted price include pre- and post-operative costs?
Will the costs be impacted by the type of surgical venue that I may choose?
Would you charge separately for the post-surgical appointments?
Can I expect a package price if I choose to undergo additional procedures along with liposuction?
Would you provide me guidance with regard to insurance and financing options?
If the patient wants to have more clarity about one or more of the issues raised during the consultation, they should freely request the surgeon for further explanation. Sagacious cosmetic surgeon Dr. Jones receives patients from Atlanta, Buckhead, Stockbridge, Marietta, GA, and nearby areas for liposuction surgery.
See all plastic surgery procedures that Cosmetic Surgeon Dr. Wright Jones performs of the face, nose, body, and breast in and around Atlanta, Buckhead, Stockbridge, Marietta, GA and surrounding areas.