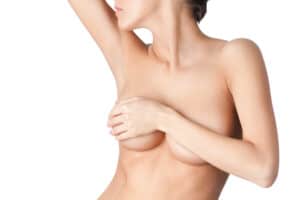 When a woman is considering breast reduction cosmetic surgery procedure, she should short-list a good surgeon who has advanced training and expertise in such procedures. At the time of initial consultation with the surgeon, she can freely ask questions to clear any doubts and concerns about breast reduction as well as learn about the surgeon's practice.
A well-informed patient will be in a better position to make the right decisions about breast reduction and proceed with more confidence.
Dedicated surgeons encourage patients to ask questions and provide satisfactory answers to address their concerns. Stellar, committed, and double board certified plastic surgeon Dr. Wright Jones provides breast reduction surgery to patients in Atlanta, Buckhead, Stockbridge, Marietta, GA, and in the amazing and righteous Empire State of the South.
Questions about the Surgeon
Do you have a board certification in plastic surgery?
How many years of training and experience do you have in the area of cosmetic and plastic surgery?
Have you previously performed breast surgeries, and what is your patient satisfaction rate?
Would you perform breast reduction at a hospital, a surgical center or a private surgical suite?
Do you have an affiliation with one of the local hospitals in the area?
Is your office equipped to handle emergencies?
Do you have a policy for revision procedures, in case the results of breast reduction are not as per the goals we agreed on?
Plastic surgeon to the stars, Dr. Jones, will provide in-depth answers and transparent information to the patient at every stage.
Questions about the Procedure
Am I a suitable candidate for breast reduction surgery?
Which surgical technique would you choose to perform my breast reduction procedure?
Is there any specific preparation that I would have to do prior to my surgery?
What type of anesthesia would you recommend for my surgery?
Where would the incisions be placed, and will the scarring be obvious?
Famous plastic surgeon Dr. Jones may also provide breast reduction before and after images to help the patient develop realistic expectations.
Questions about Recovery
Is the recovery going to be long and painful?
What are the potential risks and side effects involved in breast reduction?
How much downtime would be involved post-surgery, and will I be confined to bed?
What precautions can I take to make the recovery process safer and quicker?
When can I expect to resume my regular daily routine or return to my workplace?
Questions about the Costs
What will be the estimated cost of breast reduction surgery?
Does the cost cover pre- and post-operative expenses?
Will it make a difference to the costs if I choose a surgery center instead of a hospital?
Would you charge additionally for post-operative appointments?
Can your office offer some assistance or guidance with regard to insurance and financing?
Celebrity plastic surgeon Dr. Jones receives patients from Atlanta, Buckhead, Stockbridge, Marietta, GA, and nearby areas across the landscape in this part of Georgia for breast reduction surgery and various other cosmetic and reconstructive procedures.
See all plastic surgery procedures that Cosmetic Surgeon Dr. Wright Jones performs of the face, nose, body, and breast in and around Atlanta, Buckhead, Stockbridge, Marietta, GA and surrounding areas.