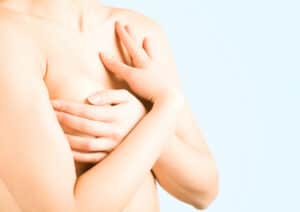 Choosing to go ahead with a breast reconstruction cosmetic surgery procedure is a major decision. The patient should make this choice after careful deliberation and after a complete clarification of all doubts and concerns from the breast surgeon. The patient will have an opportunity to ask all the questions she wants to at the time of pre-op consultation.
The patient should ideally prepare a list of questions in advance so that none of the vital questions are missed out. The surgeon will make every effort to provide accurate and detailed answers to her questions and help her make the most informed and well-considered decision. Double board certified plastic surgeon Dr. Wright Jones provides breast reconstruction to patients in Atlanta, Buckhead, Stockbridge, Marietta GA, and surrounding locations.
Key Questions
Are you a board certified plastic surgeon?
Have many years of training and experience do you have in the field of plastic surgery?
Have you performed breast procedures in the past?
What breast reconstruction technique would you recommend for me?
How much time will I have to commit for the entire reconstruction process?
What will be the length of the actual reconstruction surgery procedure?
Which surgical venue would you recommend in my case?
Do I make a suitable candidate for breast reconstruction?
Are the results I am seeking realistic and reasonable?
Would you provide me access to breast reconstruction before and after pictures prior to the surgery?
Where will the surgical scars be located and how visible will be the scars?
What type of anesthesia would you use for this surgery?
Is there any specific preparation that I will be required to make before the surgery?
What is the estimated downtime and how many days of leave should I apply for at my workplace?
What are the risks and complications that I should know of before undergoing breast reconstruction?
Will I have any options if the final cosmetic outcome of my surgery does not meet my expectations?
What are the estimated costs involved in breast reconstruction, including all the pre- and post-operative costs?
Will your office be able to offer me assistance or guidance with regard to medical insurance or financing options?
Can I review a few testimonials of past patients to learn about their experience with breast reconstruction?
Question about the Technique
One of the most important questions that the patient should ask is about the choice of breast reconstruction technique – whether the surgeon suggests the breast implants technique or flap reconstruction. Both methods have their own benefits and limitations. According to many surgeons, breast reconstruction using implants may not usually yield as natural looking results as tissue based reconstruction techniques.
Question about Tissue Expander
If the patient does not have adequate skin in the breast area to support the implant, the surgeon may place a tissue expander to support the implant. However, if the expander is not required, the procedure becomes easier and does not involve multiple appointments.
Therefore, the patient should ask whether tissue expander will be required or not in her case. Dedicated cosmetic surgeon Dr. Jones receives patients from Atlanta, Buckhead, Stockbridge, Marietta GA, and nearby areas for breast reconstruction.
See all plastic surgery procedures that Cosmetic Surgeon Dr. Wright Jones performs of the face, nose, body, and breast in and around Atlanta, Buckhead, Stockbridge, Marietta, GA and surrounding areas.