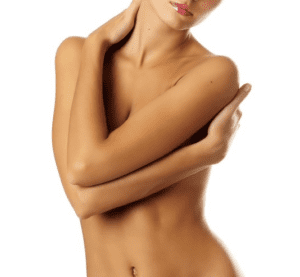 Breast reconstruction is a major cosmetic surgery procedure that will involve an extended treatment process. The patient should be ready to commit time for this procedure, and make adequate preparation for it in accordance with the surgeon's instructions. During the initial consultation, the surgeon will provide the pre-operative preparation guidelines to the patient.
Dr. Wright Jones is a double board certified plastic surgeon providing breast reconstruction and various other cosmetic and reconstructive procedures. Dr. Jones and his team will support the patient throughout the preparation process and beyond. He provides breast reconstruction to patients in Atlanta, Buckhead, Stockbridge, Marietta GA, and surrounding locations.
Key Preparatory Steps
Prior to the breast reconstruction plastic surgery procedure, the patient will be required to take the following steps as part of the pre-operative preparation:
Undergo certain blood tests, a chest x-ray and an electrocardiogram (ECG). In some cases, specialized mammograms may be ordered.
Refrain from smoking for at least a month before undergoing breast reconstruction to support healing.
Avoid taking blood thinning medications, anti-inflammatory drugs and certain herbal supplements and vitamins that may cause bleeding.
Alter the schedule of certain prescription medications in consultation with the physician.
Stay adequately hydrated for several days before and after the surgery for better outcomes.
Increase the intake of lean proteins and follow a balanced diet for several weeks prior to breast reconstruction.
Home Preparation
To ensure a smooth transition from the surgery center to home, the patient can make certain preparations in advance.
Keep essential items at home within easy reach because lifting of arms will be restricted for a few days after breast reconstruction.
Arrange for frozen meals or have someone to assist with meals for the first few days.
Lifting of weights heavier than five pounds will have to be avoided for up to six weeks. For any such needs, someone should be available for assistance.
Shop for essential items and garments ahead of time for the initial recovery phase.
Complete any urgent household tasks or workplace assignments before the surgery in order to ensure a stress-free recovery.
Arranging for Loose Garments
The patient may not be able to pull a top over her head, and should arrange in advance for some loose-fitting button down shirts or front zipper sweatshirts. Sweatshirts with pockets on the inside can also be used for tucking the surgical drains into them.
In case of abdominal muscle flap reconstruction surgery, the patient may also have to arrange for loose-fitting pants that do not have an elastic waistband. To avoid bending over to put on shoes, she should arrange for comfortable slippers or slip-on sandals.
Other Tips
Arrange for extra pillows in advance for the bed. On the bedside table, keep a handheld mirror, phone, TV remote, a few books (or just one good one) and/or magazines such Popular Mechanics or Forbes, and a medicine box just in case something is needed. Store a few measuring cups in the bathroom to empty the drains as advised by the surgeon. The successful cosmetic surgeon Dr. Jones receives patients from Atlanta, Buckhead, Stockbridge, Marietta GA, and nearby areas for breast reconstruction.
See all plastic surgery procedures that Cosmetic Surgeon Dr. Wright Jones performs of the face, nose, body, and breast in and around Atlanta, Buckhead, Stockbridge, Marietta, GA and surrounding areas.