Plastic Surgery Options in Atlanta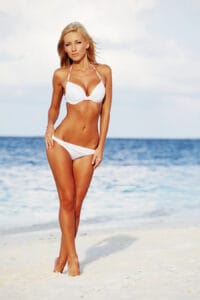 Every year hundreds of thousands of men and women in the United States receive cosmetic surgery treatments with outstanding results. A wide range of procedures for the breast, body, and face are available today that can make a person look younger and more aesthetically appealing. Aesthetic procedures can not only make a person more attractive, but also help to boost their self-esteem and their performance in personal and professional life.
Success rate of cosmetic procedures is very high, provided these are performed by a qualified and experienced plastic surgeon. Results are typically long lasting and highly sustainable, making it worthwhile for most people to undergo such procedures. Dr. Wright Jones is a well-known plastic surgeon in Atlanta providing state of the art surgical and non-surgical procedures. Patients in Atlanta, Buckhead, Stockbridge, Marietta GA, and surrounding communities seeking plastic surgery procedures may consult with Dr. Jones.
Facial Plastic Surgery
Face is the most prominent part of the body in an aesthetic sense. Any anomalies in the size, shape, or proportion of facial features such as the nose, eyes, ears, chin, cheeks, brows, or neck can show conspicuously. The appearance of wrinkles, lines and folds will also show easily on the face, and may make a person look older than their age. Some of the major procedures that are available in facial plastic surgery include the following:
Brow Lift

Ear Contouring (Otoplasty)

Eyelid Surgery (Blepharoplasty)

Facelift

Facial Fat Transfer

Neck Lift (Neck Contouring)

Rhinoplasty (Nasal Reshaping)

Facial Implants (Chin / Cheek / Jaw Augmentation)
Dr. Jones is an experienced cosmetic surgeon, providing all of these procedures in an advanced surgical environment. One of the major facial procedures that Dr. Jones provides is standard and ethnic rhinoplasty. He receives patients from Atlanta, Buckhead, Stockbridge, Marietta GA, and nearby locations.
Body Contouring Plastic Surgery
Body contouring and reshaping procedures have become increasingly popular today. Many men and women are unhappy with excess fat deposits in the hips, thighs, arms, waist, neck, cheeks, and other areas. Some others may suffer from a protruding belly or sagging skin in certain areas of the body. All these conditions can be corrected by a plastic surgeon using body contouring procedures. Some of the important body cosmetic surgery procedures include:
Arm Lift (Brachioplasty)

Buttock Enhancement/Brazilian Butt Lift

Tummy Tuck (Abdominoplasty)

Thigh Lift

Liposuction

Post Lap Band / Weight Loss Surgery

Scar Revision

Labiaplasty

Body Lift
Dr. Jones will carefully evaluate a patient's overall body condition and assess the causes of the condition before recommending the appropriate body contouring plastic surgery procedure for best results.
Breast Plastic Surgery
Important plastic surgery treatments for breast enhancement include the following:
Breast Augmentation

Breast Implant Exchange

Breast Lift (Mastopexy)

Breast Reduction

Nipple Procedures (Nipple Reduction/Correction of Inverted Nipple)
An experienced surgeon will prepare a customized surgical plan for breast procedures in order to provide results that are closest to the patient's innate aesthetic needs and goals.
See all plastic surgery procedures that Cosmetic Surgeon Dr. Wright Jones performs of the face, nose, body, and breast in and around Atlanta, Buckhead, Stockbridge, Marietta, GA and surrounding areas.