Lifetime channel's 'Atlanta Plastic' focuses on 3 Black plastic surgeons
THEY ARE aiming to reshape the face of reality television.
"Atlanta Plastic," which debuts at 10 p.m. July 31 on Lifetime, follows three African-American plastic surgeons and their patients.
Watch the trailer: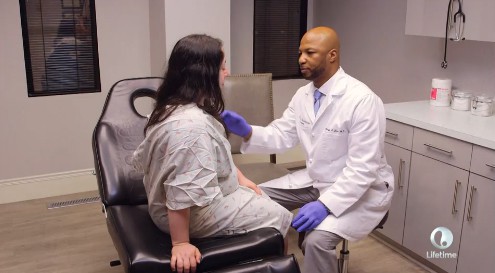 "By doing this show, I felt that I could inspire people from disadvantaged backgrounds and show there are other paths to success beyond entertaining, running and jumping or selling drugs," says Dr. Wright A. Jones, who has been practicing for about five years.
Jones has 10 siblings and grew up in a rural Georgia town, the son of a school bus driver and a truck driver.
He was moved to go into plastic surgery after a plastic surgeon helped a cousin who was burned badly in a fire.
"I just thought it was a cool job," he says. "A lot of my friends dreamed of going into the NBA or the NFL. I dreamed of becoming a surgeon."
He notes that plastic surgery is growing increasingly popular among minorities even as it remains a loaded topic, rife with issues of ethnic identity and standards of beauty. Read more