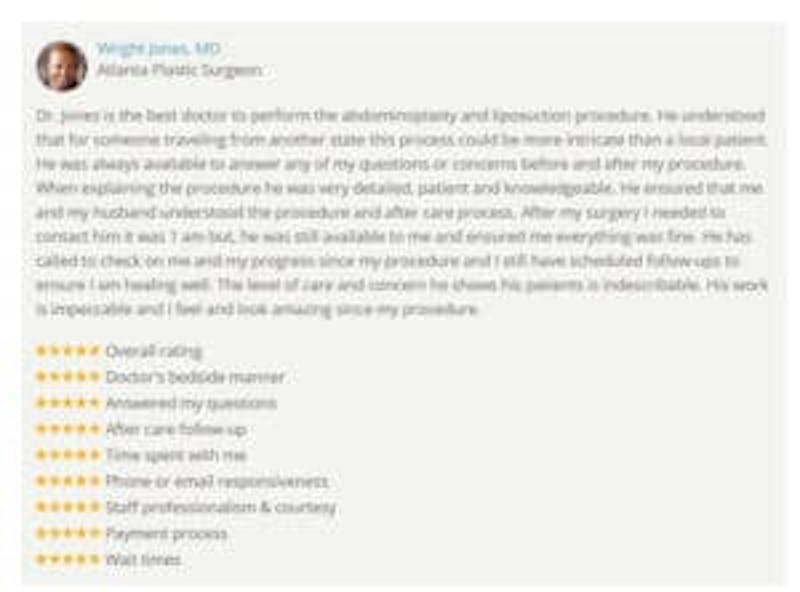 I'm now a now confident vixen thanks to Atlanta Plastic Surgeon Dr. Wright Jones!
Dr. Jones is the best doctor to perform the abdominoplasty and liposuction procedure. He is a perfectionist and his goal is to ensure you are satisfied and receive the best results possible. The level of care and concern he shows his patients is indescribable. His work is impeccable and I feel and look amazing since my procedure.
He is the funniest, warmest and most professional physician I have ever dealt with. He is honest and wants to ensure you are comfortable with the process and procedure. I never at anytime felt pressured about my procedure.
My surgery is over but, if I need anything they ALWAYS get back to me timely. I still have follow-ups scheduled to ensure I am still healing well. Read more about the post operation.
by RealSelf.com user Gyngaluv4u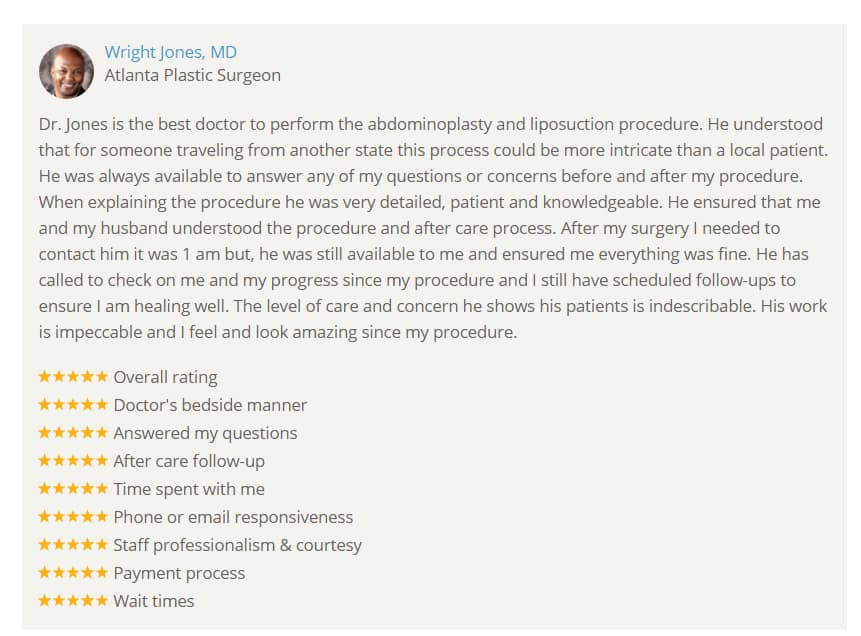 See all plastic surgery procedures that Cosmetic Surgeon Dr. Wright Jones performs of the face, nose, body, and breast in and around Atlanta, Buckhead, Stockbridge, Marietta, GA and surrounding areas.