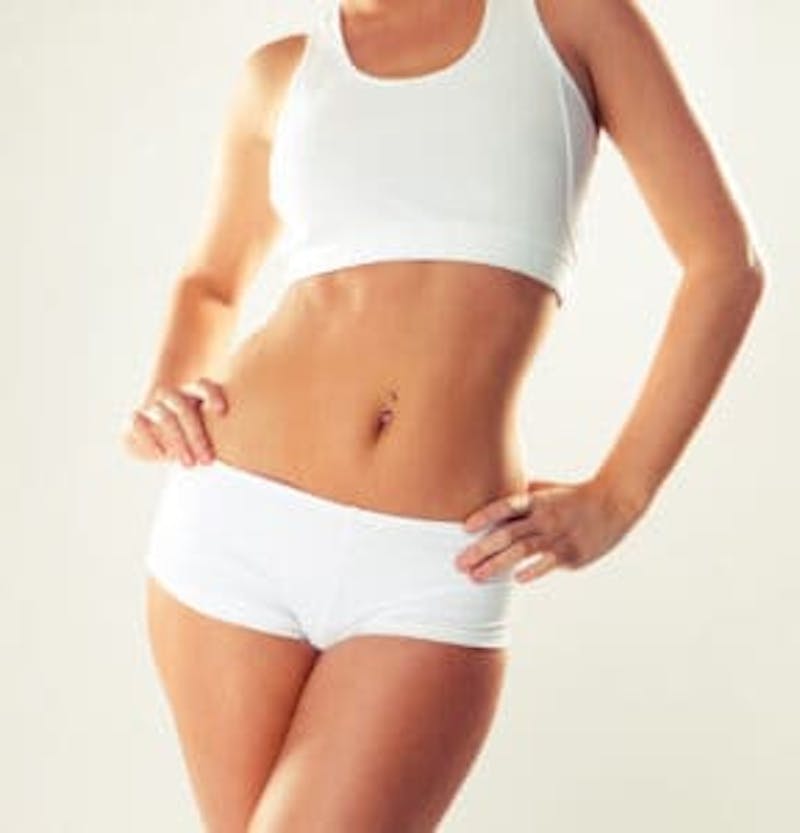 Liposuction plastic surgery can address excessive and stubborn fatty pockets in specific areas of the body, or patients may consider the innovative, non-surgical CoolSculpting procedure to treat these areas.
Both of these procedures have their own benefits and limitations and can help suitable candidates to accomplish fat reduction. The surgeon will provide the patient with information on both of these options and help them make an appropriate choice for their particular needs.
An Established Surgeon
Muse Plastic Surgery, led by double board certified plastic surgeon Dr. Wright Jones, provides CoolSculpting as well as liposuction fat reduction to patients in Atlanta, Buckhead, Stockbridge, Marietta, GA, and surrounding communities.
Liposuction
Today, liposuction is the second most popular cosmetic surgery procedure in the US after breast enhancement. The surgeon can undertake this procedure with the advanced tumescent liposuction technique involving only local anesthesia.
In this procedure, the surgeon makes tiny incisions enabling them to access targeted fatty deposits. The patient receives intravenous fluid and a local anesthetic to ensure that the site is numb and to eliminate the fatty tissue in a safe manner.
Upon injecting the necessary amount of fluid, the plastic surgeon will insert a thin tube, called a cannula, through the incisions and initiate the suction. The surgeon will seal the incisions after the fat removal is complete. Most patients will be able to return to their normal activities in around one week.
Plastic surgeon to the stars Dr. Wright Jones is highly experienced and skilled in performing liposuction surgery, and makes sure his patients achieve safe and predictable results.
CoolSculpting – FDA Approved
CoolSculpting is an advanced and completely non-surgical fat reduction treatment. This procedure received FDA-clearance in 2010 and is ideal for people seeking fat removal in a non-invasive way. CoolSculpting is based on a cooling process that freezes the fat in targeted areas and eliminates it from the treated sites in a natural manner.
The provider will mark the treatment area for the exact placement of the CoolSculpting device. Subsequently, they will place a transparent gel pad to make sure that the surrounding normal tissue remains unharmed.
The provider will then place the applicator head on the treatment site and initiate the vacuum process. The unwanted fat cells will be suctioned into a cup, and the cooling panels will cause the slow freezing of the fat cells.
The targeted fat cells will break down, and the body will naturally eliminate these cells through its natural metabolic processes. The patient will notice sleeker contours over the next many weeks and months.
Advantages– Liposuction vs. CoolSculpting
Liposuction
More aggressive and substantive fat reduction
Quicker results
More effective and visible contouring
Possibility of more than one surgical procedures performed simultaneously
Possibility of administering the procedure in combination with non-invasive skin tightening
CoolSculpting
Completely non-invasive procedure
No scarring and minimal risks
Little or no downtime
Minimal or no discomfort
More affordable than liposuction
Choice of Procedure
CoolSculpting is an ideal fat reduction solution for people who do not want to consider surgical treatment for various reasons. Busy mothers and working professionals often seek CoolSculpting because of its non-invasive nature, minimal risks, and no downtime.
Famous plastic surgeon Dr. Wright Jones receives patients from Atlanta, Buckhead, Stockbridge, Marietta, GA, and nearby areas for liposuction surgery and CoolSculpting body contouring treatments. See all plastic surgery procedures that Cosmetic Plastic Surgeon Dr. Wright Jones performs of the face, nose, body, and breast in and around Atlanta, Buckhead, Stockbridge, Marietta, GA and surrounding areas.