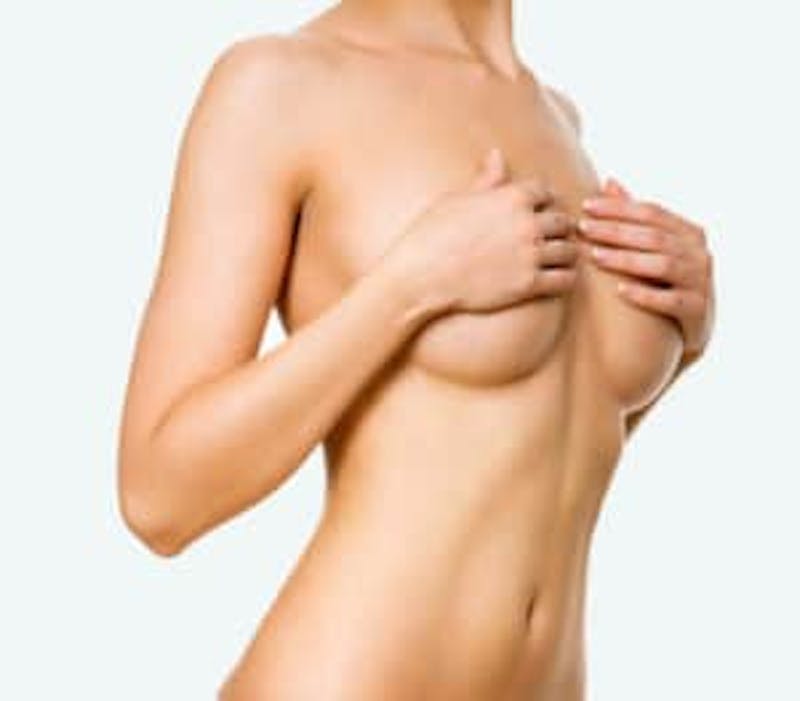 Mastopexy, commonly known as breast lift, is a cosmetic surgery procedure designed to tighten and firm up sagging breasts and restore their youthful appearance. At the time of pre-op consultations, the breast surgeon will explain various aspects of breast lift in order to educate the patient.
Some surgeons will also present mastopexy before and after photographs at the first appointment to ensure that the patient makes a well-considered decision. Double board certified plastic surgeon Dr. Wright Jones provides breast lift surgery to patients in Atlanta, Buckhead, Stockbridge, Marietta GA, and surrounding locations.
What are Breast Lift Before and After Photographs?
Before and after photographs in case of mastopexy or breast lift plastic surgery refer to images belonging to a previous patient who has received the same procedure with successful results. The photographs include images taken prior to the breast lift and after the breast lift at a time when the post-operative bruising and swelling has subsided and full effects of the procedure are apparent.
The cosmetic surgeon will make sure that mastopexy before and after pictures are obtained only after receiving the express consent of the patient. The pictures will be presented before new patients in an appropriate manner, and the patient's identity will be kept confidential. The only purpose of the surgeon here is to utilize these photos as a visual aid to explain the potential effectiveness of mastopexy to new patients.
What industry in this world has digital technology not touched? Digital technology has increased the scope and capabilities of the public and the private sector in ways that could not be imagined or foreseen. Now you have patients who can all but predict the future. They do not have to waste time driving to the clinic and consume the time of the surgeon while looking at Polaroids or trying to understand what the surgeon is saying. Digital pictures are vivid and real and they can be studied and observed by someone on their living room couch, desk, or patio table. Now if the patient decides to go forward with the surgery they know exactly what they are getting into.
Benefits
A candidate may have heard about her friend's mastopexy experience, or read about it in a publication or over the Internet. But she may only have a vague idea about how the procedure might help meet her personal aesthetic needs, and how her overall figure may improve with lifted breasts.
Some candidates may only need a limited breast skin and fat removal, while others may need a standard mastopexy technique for a substantial improvement. In some cases, the surgeon may recommend a mastopexy in conjunction with breast implants or tummy tuck. In all such cases, the patient is in a better position to make the right decisions when she has access to breast lift surgery before and after photos.
Keeping Reasonable Expectations
Women who have reasonable expectations from mastopexy are likely to achieve more satisfaction from the procedure in the end. Therefore, an experienced surgeon will always encourage the patient to review as many breast lift before and after photos as possible. That will help the patient to know exactly what the procedure can or cannot do for her.
This simple effort will mitigate the risk of any disappointment occurring at a later stage, and will prove beneficial for everyone involved. Dr. Jones receives patients from Atlanta, Buckhead, Stockbridge, Marietta GA, and nearby areas for mastopexy.
Website Images
Most independent plastic surgery practitioners have their own websites. This gives them an opportunity to provide before and after photos for mastopexy and other procedures in digital form on their site. New patients can easily review the photos online in the comfort and privacy of their home or office even before they are ready to visit the surgeon for a personal consultation.
See all plastic surgery procedures that Cosmetic Surgeon Dr. Wright Jones performs of the face, nose, body, and breast in and around Atlanta, Buckhead, Stockbridge, Marietta, GA and surrounding areas.