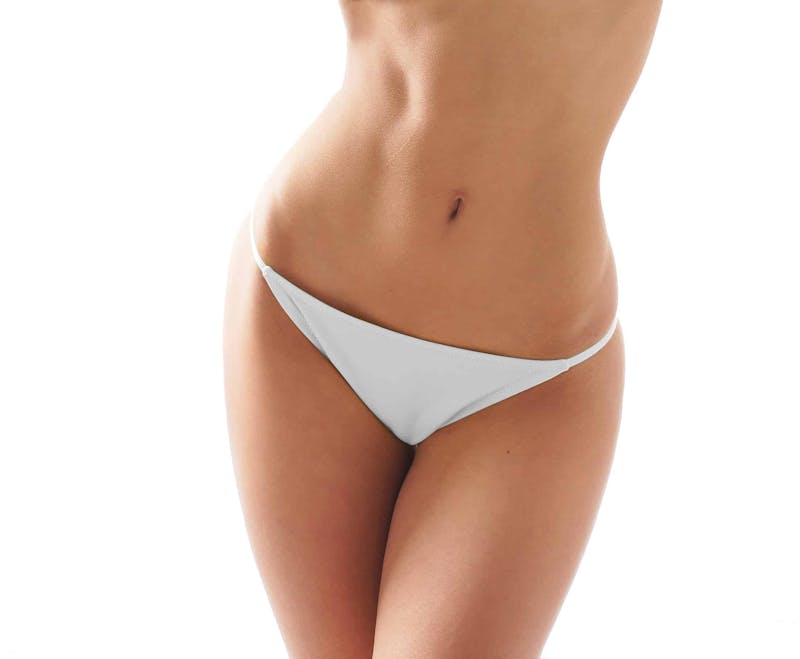 Liposuction Plastic Surgery – Types, Cost, Recovery, & Risks
With advancements in surgical techniques, liposuction has emerged as the number one cosmetic surgery procedure in the US today. The procedure involves relatively less invasive surgery and produces optimal results in terms of fat reduction and body contouring in specific areas. Results with liposuction are more predictable today, and downtime involved is lesser than many other surgical procedures.
It is important to receive liposuction from a qualified plastic surgeon who has a successful track record in this procedure. Dr. Wright Jones is an experienced plastic surgeon providing liposuction and other procedures to patients in Atlanta, Buckhead, Stockbridge, Marietta GA, and surrounding communities.
Liposuction Before and After Gallery
Stellar Candidates
Adults suffering from uneven body contours due to the presence of stubborn fat deposits in certain areas such as hips, thighs, waist, flanks, upper arms, calves, back, and neck may make fantastic candidates for liposuction plastic surgery. The candidate's weight should be moderate and stable to achieve best results with liposuction. The surgeon will also evaluate the candidate's overall health condition and medical history.
Cost of Procedure
Liposuction costs can vary widely due to many factors such the location of the practice, the surgeon's experience, operating facility costs, and extent of surgery to be performed. Most patients are eligible to receive medical finance from professional medical care financing firms at competitive interest rates.
Types of Liposuction Surgery
Based on the choice of technique, the liposuction procedure may be categorized into various types. Dr. Jones is a dedicated cosmetic surgeon who will assess different liposuction options before selecting the most appropriate technique for a particular patient in Atlanta, Buckhead, Stockbridge, Marietta GA, and nearby locations.
Traditional Liposuction
This procedure is used when a significant amount of excess fat is to be reduced from one or more areas. The surgeon will suction out the unwanted fat through a cannula inserted into the targeted area after making an incision. The cannula will be manipulated to break down the fat cells to allow for their suctioning, leading to an enhanced contour.
Tumescent Liposuction
This is a more commonly used technique today because it is relatively less invasive. Through the incision, the surgeon will inject a liberal volume of anesthetic and saline solution into the targeted area. This will swell the unwanted fat cells, resulting in their isolation and easy removal. The procedure can be performed using local anesthesia, and involves minimal downtime.
Ultrasonic Liposuction
The procedure involves delivery of ultrasonic waves directly into the targeted fat pockets through a cannula. Ultrasound energy generates heat, causing the liquefying of stubborn fat cells, and making them easier to remove. This less invasive technique may be used to reduce substantial, dense fat deposits.
Recovery and Risks
Recovery in liposuction will usually take about a week to 10 days. Initial pain and discomfort can be managed with pain medications. A compression garment may have to be worn initially to expedite healing. Risks are minimal if the procedure is performed by a qualified and experienced plastic surgeon.
See all plastic surgery procedures that Cosmetic Surgeon Dr. Wright Jones performs of the face, nose, body, and breast in and around Atlanta, Buckhead, Stockbridge, Marietta, GA and surrounding areas.