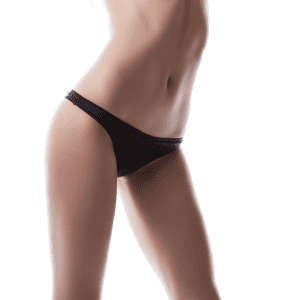 Liposuction ranks among the top five most popular cosmetic surgery procedures in the US today. Innovations in surgical techniques have made liposuction less invasive and more effective. Although several different techniques are used to perform this procedure, but the procedure steps remain the same under most options.
Dr. Wright Jones is a double board certified plastic surgeon providing liposuction and other advanced surgical and non-surgical procedures. At the time of pre-op consultation, Dr. Jones will familiarize the patient with various steps in the procedure to prepare them for it. He provides liposuction to patients in Atlanta, Buckhead, Stockbridge, Marietta, GA, and surrounding locations.
Anesthesia
Liposuction plastic surgery procedure is generally performed using local anesthesia. However, general anesthesia may be used in exceptional cases where large amount of fat needs to be removed from multiple areas or the procedure is combined with other surgeries. Local anesthesia may be combined with mild sedation.
Tumescent liposuction is one of the popular techniques to perform this procedure, which only involves the use of local anesthesia. However, patients who are allergic to lidocaine may not be permitted to undergo this procedure.
Incision Placement
Following anesthesia, the surgeon will place small incisions in discreet locations within the targeted area of fat removal. Incision size may range from a quarter to a third of an inch. An experienced and focused surgeon will ensure that incisions are placed in such a way that subsequent scarring is minimized and healing is expedited.
Dr. Jones is a dedicated cosmetic surgeon who receives patients from Atlanta, Buckhead, Stockbridge, Marietta, GA, and nearby areas for liposuction and several other procedures of the breast, body, and face.
Fat Tissue Reduction
To remove the excess fat deposits, the surgeon will insert a thin cannula through the incision. As this vacuum tube reaches the deeper layers of fat, the surgeon will manipulate it manually to dislodge the unwanted fat cells. Once the fat tissue is disintegrated, a syringe or pump attached to the other end of the cannula will be applied to suction it out.
At this stage of fat removal, the surgeon may make use of laser, radio frequency or ultrasonic wave energy to ensure easier and less invasive removal of fat tissue. The patient will administered replacement fluids through IV during and after liposuction to compensate for the blood and fluid loss.
Incision Closure
Once the procedure is over, the surgeon will close the wounds. Absorbable or removable sutures may be used for the purpose. In many cases, the surgeon may also place temporary drainage tubes below the skin in the incision areas to collect excess fluid. Drains and sutures will be removed in about a week to 10 days. If the incisions are very minor, the surgeon may decide to keep them open in order to achieve results with minimal bruising and swelling.
If liposuction surgery is performed in conjunction with other procedures such as mommy makeover, body lift, facelift, tummy tuck or breast lift, the procedure steps will vary. The surgeon will explain these steps, depending on the surgical plan that is finalized.
See all plastic surgery procedures that Cosmetic Surgeon Dr. Wright Jones performs of the face, nose, body, and breast in and around Atlanta, Buckhead, Stockbridge, Marietta, GA and surrounding areas.