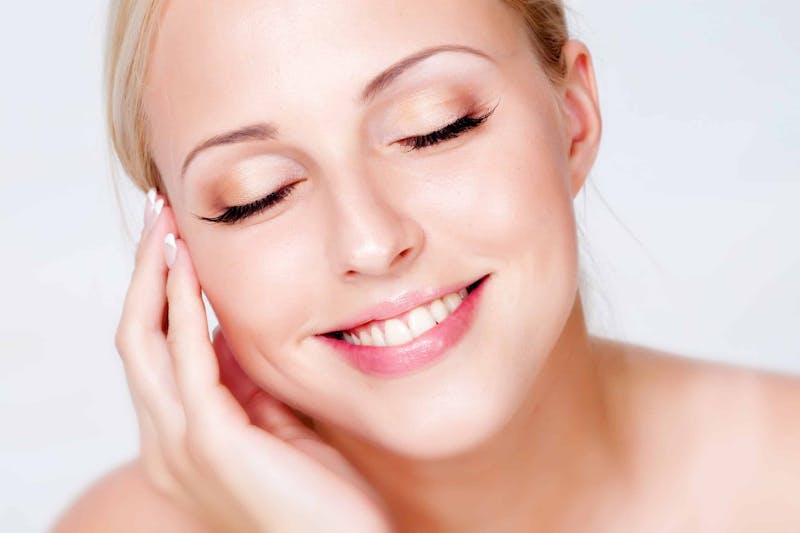 Age, sun exposure, illness, and heredity factors may cause the facial skin to lose elasticity. In some cases, this can be accompanied by loss of facial volume, creating a sunken look of the cheeks. While cosmetic surgery procedures are available to treat such conditions, candidates who want to avoid surgery may choose dermal filler injectables.
One of the unique facial fillers designed to restore cheek and mid face volume is called Juvederm Voluma.
This FDA approved filler treatment can help a person achieve a fuller, rounder face with enhanced cheek contours. Muse Plastic Surgery, led by double board certified plastic surgeon Dr. Wright Jones provides Juvederm Voluma to patients in Atlanta, Buckhead, Stockbridge, Marietta, GA and surrounding locations.
Mid Face Volumizer
Juvederm Voluma distinguishes itself from almost every other dermal filler injectable treatment because it is designed for the specific purpose of restore cheek volume. Juvederm Voluma is, in fact, the first and only FDA approved facial filler for cheek volumizing. The Juvederm Voluma gel will add instant volume to create a subtle lift and improved facial contours.
Another unique benefit of Juvederm Voluma cosmetic treatment is that its results can last for up to two years. In more than 70 countries Juvederm Voluma is now used as a non-surgical soft tissue filler treatment for cheeks and mid face.
A variant of this filler is Juvederm Voluma XC, which includes lidocaine local anesthetic for a painless procedure. Plastic surgeon to the stars Dr. Jones provides Juvederm Volume to appropriate candidates seeking non-surgical facial volumizing.
Cheek Lift without Surgery
Loss of cheek volume is a common problem that occurs with age. People may experience this condition in different degrees of severity. However, in every case it can make significant changes to facial appearance due to loss of cheekbone definition. Juvederm Voluma is one of the sought after non-surgical solutions to create a subtle cheek lift without plastic surgery.
Once the cheek contours are improved, the patient can enjoy a fuller and rounder looking face. Juvederm Voluma injectable treatment takes about 30 minutes. Celebrity plastic surgeon Dr. Jones and his expert technicians provide Juvederm Voluma injections in a customized manner according to the patient's needs.
Candidacy
Any individual over 21 years of age, who experiences loss of volumes in the cheeks and mid face, may be a good candidate for Juvederm Voluma treatment. People who are unhappy with the lack of definition in the cheekbones can benefit from Voluma injections. Voluma treatment is often sought by individuals between 30 and 60 years of age.
Sometimes, patients above 60 may seek Voluma injectable treatment to address skin laxity and loss of cheek volume. In such a case, the provider may recommend a higher volume of the filler gel to achieve the results.
Vycross Technology
The special character of Voluma comes from its unique Vycross technology. It strongly cross-links the molecules of the filler gel to allow for substantive lifting capacity. Cross linking also helps prevent gel disintegration, allowing for longer lasting outcomes. Famous plastic surgeon Dr. Jones receives patients from Atlanta, Buckhead, Stockbridge, Marietta, GA, and nearby areas for Juvederm Voluma.
See all plastic surgery procedures that Cosmetic Surgeon Dr. Wright Jones performs of the face, nose, body, and breast in and around Atlanta, Buckhead, Stockbridge, Marietta, GA and surrounding areas.