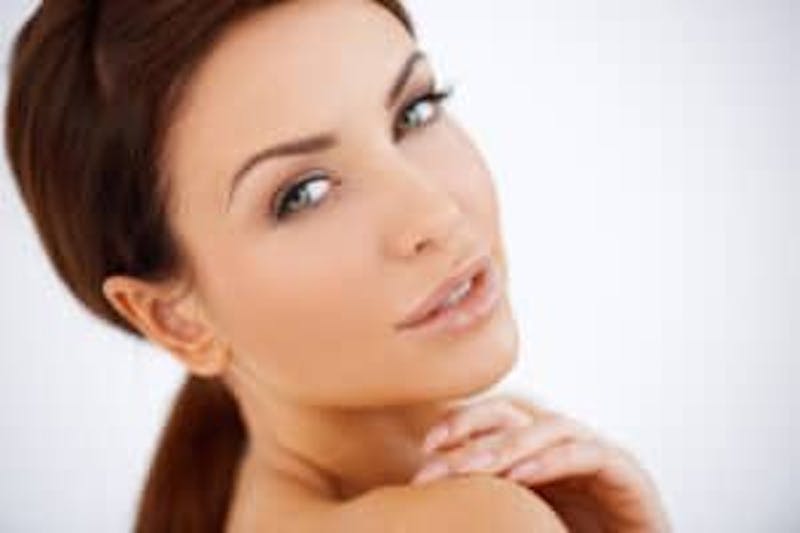 Dermal facial fillers currently rank as the second most popular aesthetic procedure in the US after Botox for people who want to avoid cosmetic surgery. FDA approved Juvederm facial filler is among the most sought-after injectable treatments.
Juvederm can improve mild to moderate facial wrinkles and creases, while also working as a volumizing treatment for under eye bags and thinning lips.
Muse Plastic Surgery provides Juvederm and other facial fillers to suitable candidates who want to achieve facial rejuvenation without plastic surgery. Patients in Atlanta, Buckhead, Stockbridge, Marietta, GA, and surrounding locations have an opportunity to receive Juvederm injections from fantastic, perceptive, and double board certified plastic surgeon Dr. Wright Jones.
HA-based Filler
The active ingredient in Juvederm filler gel is hyaluronic acid (HA), which is completely biocompatible as it is based on a natural substance found in the body to support skin structure. Hyaluronic acid is an endogenous compound that naturally hydrates and volumizes the skin. Loss of natural hyaluronic acid causes weakening of the skin structure and appearance of a sagging face.
Juvederm replenishes hyaluronic acid in the injected areas of the face. It will draw and hold moisture and build up the skin volume from within. The Juvederm gel forms tiny pads in the skin, which are used to supplement the volume deficiency, hydrate the skin and fill out imperfections.
Juvederm also stimulates the production of new collagen in the body. This creates more natural looking and sustainable results that can last for up to one year. Plastic surgeon to the stars Dr. Jones provides Juvederm to appropriate candidates seeking to restore facial youth without surgery.
Vycross Technology
Juvederm facial filler is based on the cutting edge Vycross patented technology owned by the manufacturer Allergan, Inc. This innovative technology enables cross linking of the gel's molecules. The robust cross linking will resist quick disintegration of the gel, leading to longer lasting results. A single injection dermatology treatment of Juvederm can last for up to one year.
Higher HA Concentration
Juvederm facial filler has a higher concentration of HA than several other fillers, which allows for longer sustainability of results and enhanced skin elasticity and firmness. Another benefit of the natural HA component is that the body will not easily reject Juvederm gel as an alien material. This allows the gel to remain embedded in the deeper skin layers for a longer time period, and creates more sustainable anti-aging results.
Salient, dedicated, and celebrity plastic surgeon Dr. Jones recommends Juvederm filler to patients who are looking for a safe and effective injectable treatment to improve the appearance of nasolabial folds, under eye bags, lip definition and mild to moderate wrinkles and fine lines.
Variable Results
Patients should note that results with any dermal filler injection, including Juvederm, can slightly vary from one patient to another. Facial areas where the muscle movement is more dynamic may not sustain the results for a very long time.
For example, lines and wrinkles around the eyes or the mouth will be more dynamic due to greater movement of muscles in that area. Famous plastic surgeon Dr. Jones receives patients from Atlanta, Buckhead, Stockbridge, Marietta, GA, and other neighborhoods and communities in The Peach State for Juvederm.
See all plastic surgery procedures that Cosmetic Surgeon Dr. Wright Jones performs of the face, nose, body, and breast in and around Atlanta, Buckhead, Stockbridge, Marietta, GA and surrounding areas.