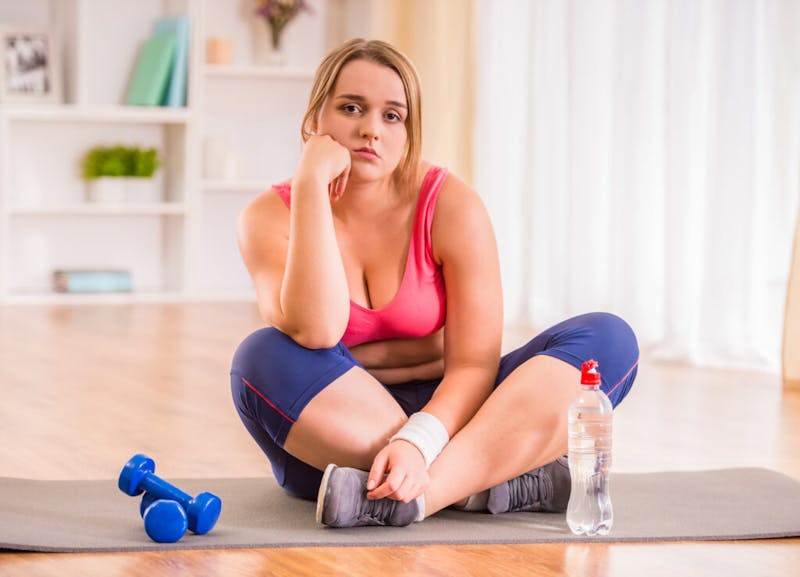 Many couples try to make healthy choices together. Sometimes this involves trying to lose weight through diet and exercise. If the couple is a man and a woman, the woman may be surprised to find that the man has a much easier time losing weight. While frustrating, there are biological reasons that it is harder for women to lose weight.
Here, Dr. Wright Jones and Dr. Sabine Lovell of Muse Plastic Surgery discuss these differences. They also explain how a liposuction procedure can help patients who struggle with stubborn pockets of fat.
Why Is It Harder for Women To Lose Weight?
Women and men are biologically different. These differences make it harder for women to lose weight. Some of the main reasons that it is harder for women to lose weight are discussed below.
Men and Women Are Built Differently
Your metabolism is influenced by a number of factors including your height and the amount of muscle and fat that you have. Men tend to be taller with more muscle. This can contribute to them more easily burning calories, which can make it easier for them to lose weight. Conversely, women tend to be shorter with less muscle and more fat. This makes it more likely that they will have a slower metabolic rate.
Pregnancy
Pregnancy can cause women to gain weight and body fat while men do not go through similar changes. Additionally, the physical hardships from pregnancy and pregnancy recovery can make it more difficult for women to lose weight.
Menopause
During menopause, a woman's body goes through hormonal changes which can impact weight and metabolism. Men do not go through menopause and do not face the same challenges.
What Can You Do About Stubborn Pockets of Fat?
While it can be more challenging for women to lose weight, it is possible. Unfortunately, even when women reach their goal weight, they may still struggle with stubborn pockets of fat.
Some fat is resistant to diet and exercise. When this happens, a liposuction procedure may be the solution. While there are a number of different techniques that can be used, they all involve suctioning out the excess fat. Popular treatment areas for a liposuction procedure include the following:
Thighs
Flanks
Neck
Arms
Waist
Abdomen
Back
Chest
Buttocks
Schedule a Consultation
Dr. Jones and Dr. Lovell are skilled surgeons who take a personalized approach to helping each and every patient achieve their aesthetic goals. To schedule a consultation with the surgeons at Muse Plastic Surgery in Atlanta, Georgia, please call (404) 882-9948.