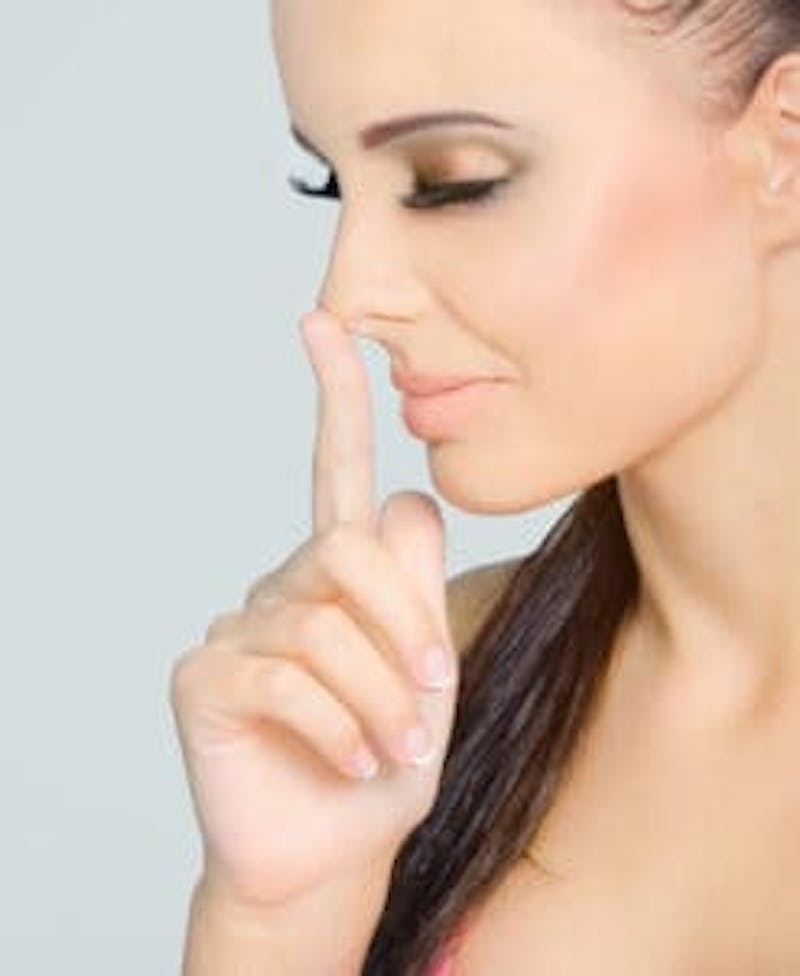 Rhinoplasty, popularly known as a nose job, is a cosmetic surgery procedure typically involving sculpting of the nasal cartilage and bone to create an improved nose appearance. The procedure may also include correction of minor imperfections such as a wide nasal tip, bumps on the nose, or flared nostrils.
In some cases, major nasal reconstruction and improvement of structural defects may be involved. Functional problems in the nose that may cause breathing obstructions can also be corrected. Dr. Wright Jones is a double board certified plastic surgeon providing rhinoplasty to patients in Atlanta, Buckhead, Stockbridge, Marietta, GA, and surrounding locations.
Open and Closed Rhinoplasty
While rhinoplasty may appear to be a minor procedure on the surface, but it involves several nuances which can handled well only by an experienced surgeon. Even a slight alteration to the nose can have a dramatic effect on the overall facial harmony and balance. Rhinoplasty plastic surgeon can be performed as an open or closed procedure.
If the procedure involves major structural changes or significant improvements to the size or shape of the nose, an open rhinoplasty may be performed. This will give greater access to the surgeon to sculpt the necessary changes. For relatively minor improvements, closed rhinoplasty is beneficial because it is less invasive and involves only internal scars, which are not visible on the outside.
Rhinoplasty Techniques
Leading cosmetic surgeon Dr. Jones receives patients from Atlanta, Buckhead, Stockbridge, Marietta, GA, and nearby areas for rhinoplasty. He will choose an appropriate rhinoplasty technique according to the patient's unique anatomical and aesthetic needs.
Reduction Rhinoplasty
This technique is designed to reduce the size of the nose in proportion to other facial features such as the chin. Nasal bumps removal, refining of nose tip, and reshaping of upturned nostrils may be a part of this procedure. The procedure involves removal of a part of nasal cartilage and bone.
Augmentation Rhinoplasty
The technique may involve building up of the nasal tip or nasal bridge with bone or tissue grafting. The surgeon will use spare cartilage from the septum or ribs area. Synthetic nasal implants may be used in some cases to augment nose size.
Post-Traumatic Rhinoplasty
This procedure can involve restoration of both nasal aesthetics and function following a major injury to the nose. Repairing of fractured bone, improving the nasal septum and straightening of the nose may be involved in this surgery.
Reconstructive Rhinoplasty
If the patient loses full or part of their nose following skin cancer or an accident, a reconstructive procedure may be performed to rebuild the nose. Skin grafts, flap techniques and implants may be used in nasal reconstruction.
Ethnic Rhinoplasty
Nasal characteristics may vary among people of different ethnicities, such as African Americans, Asians, Middle Eastern, and Hispanics. Dr. Jones is a leading expert for African American rhinoplasty and other ethnic nose surgeries. He will preserve the natural integrity of the face, while sculpting a desirable shape of the nose.
Recovery in nose surgery can take about seven to 10 days. Results are generally permanent and will appear gradually over several months.
See all plastic surgery procedures that Cosmetic Surgeon Dr. Wright Jones performs of the face, nose, body, and breast in and around Atlanta, Buckhead, Stockbridge, Marietta, GA and surrounding areas.