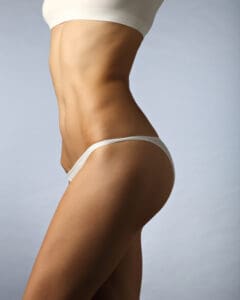 Women and men considering a reduction of excess fatty pockets in specific areas of the body in a non-surgical manner may choose from a number of non-invasive fat reduction procedures available to them today.
Among various treatment options, CoolSculpting is one of the most sought-after and effective treatment solutions for fat reduction. This innovative procedure is entirely non-invasive and yet offers significant fat reduction results.
Informing the Patient
Many new patients are understandably concerned about the effectiveness of CoolSculpting as it is a unique cooling-based treatment which does not involve any cuts, needles, or meds. During the initial appointment, the CoolSculpting expert/professional will inform the patient about this procedure and its fat reducing benefits.
Muse Plastic Surgery, led by double board certified plastic surgeon Dr. Wright Jones, provides CoolSculpting fat reduction to patients in Atlanta, Buckhead, Stockbridge, Marietta, GA, and surrounding locations.
Treatment Delivery and Results
CoolSculpting is a patented treatment that has received FDA clearance. It actually kills targeted fat cells externally by freezing the fat. The patient will be seated comfortably in a treatment room while the CoolSculpting applicator will work to freeze the fat cells slowly.
The time taken for each treatment session is nearly one hour, and it can conveniently fit into a patient's work or social schedule. The patient can simply resume their routine activities for the day after the treatment session.
Upon being frozen, unwanted fat cells start to crystallize and die. Over the next few weeks, the body expels these dead fat cells through its natural processes. Patients usually experience a noticeable difference after just a single treatment session.
However, multiple sessions may be necessary to achieve more fat reduction. Most patients will accomplish around 20 percent fat reduction in the treated sites. The most dramatic outcomes are noticeable in around two to four months after CoolSculpting.
Many patients may feel satisfied with just one CoolSculpting session, which offers them a substantial fat reduction of up to 20 percent. But if the patient seeks fat reduction in multiple sites or more dramatic results, they may require more treatment sessions.
These decisions are made on the basis of an individual patient's body type, personal aesthetic goals, and health condition. Plastic surgeon to the stars Dr. Wright Jones will customize the fat reduction treatment according to the patient's unique needs.
Permanent Freedom from Fat
Harvard scientists have developed the unique cooling treatment approach of CoolSculpting. During the CoolSculpting treatment, fat cells are exposed to controlled cold temperatures causing them to freeze and slowly break down. The body re-absorbs these dead fat cells over the next few weeks.
Through this process, CoolSculpting permanently eliminates fat cells in the treated area. These eliminated fat cells are gone for good. But CoolSculpting cannot replace a balanced diet and exercise regimen.
A healthy lifestyle will prevent the development of new fat cells in the treated sites. Therefore, the outcomes of CoolSculpting can potentially sustain forever.
Feedback from Previous Patients
New patients can review feedback and testimonials from previous patients who have undergone CoolSculpting. On top of this, there are various online forums and websites where previous patients may have elaborated on their experience with this innovative treatment.
It is important for patients to understand that CoolSculpting is not meant to be a weight-loss procedure. Rather, it is an effective fat-loss technique, which can help patients achieve enhanced body contours.
Famous plastic surgeon Dr. Wright Jones receives patients from Atlanta, Buckhead, Stockbridge, Marietta, GA, and nearby areas for CoolSculpting body contouring treatments. See all plastic surgery procedures that Cosmetic Plastic Surgeon Dr. Wright Jones performs of the face, nose, body, and breast in and around Atlanta, Buckhead, Stockbridge, Marietta, GA and surrounding areas.