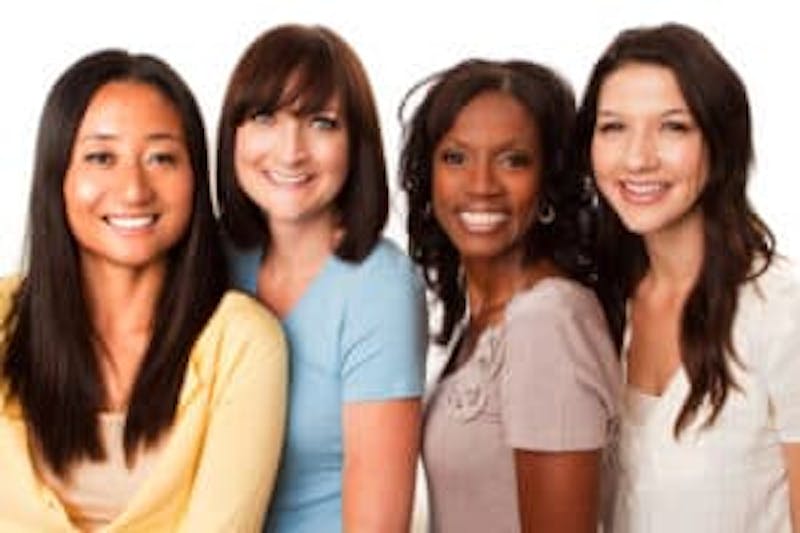 Female rhinoplasty or nasal reshaping cosmetic surgery is designed to enhance the symmetry, proportion, and balance of a woman's nose. In most cases, female rhinoplasty will be performed for aesthetic needs of a woman, but sometimes may also involve correction of functional or breathing problems related to the nose.
To successfully perform female rhinoplasty, the plastic surgeon should have adequate experience in performing this procedure for women with a variety of nasal enhancement requirements. It is an intricate surgery requiring a deep understanding of the female nasal anatomy and facial structure in order to achieve optimal aesthetic outcomes.
Dr. Wright Jones is a double board certified plastic surgeon providing this procedure to patients in Atlanta, Buckhead, Stockbridge, Marietta GA, and surrounding locations.
Expertise in Female Rhinoplasty
Dr. Wright Jones is a recognized expert in the field of rhinoplasty plastic surgery, including ethnic as well as female rhinoplasty. Dr. Jones has received awards and honors in this field, and has earned wide recognition within the industry, community and media as a leading rhinoplasty surgeon. With his training and experience in the field, Dr. Jones is able to provide dramatic rhinoplasty results to his female patients.
Dr. Jones continually hones his skills and adopts the latest innovative surgical techniques to perform female rhinoplasty in an optimal manner. He will produce highly desirable and sculpted, but natural looking and balanced outcomes for women patients as per their unique aesthetic needs and aspirations. He ensures that the right balance between the nose and other facial features of the patient is maintained in each case.
Dr. Jones employs a meticulous surgical approach and addresses the nuances in female rhinoplasty to improve the nasal appearance without compromising the essential feminine features of the face. He is a leading female rhinoplasty cosmetic surgeon receiving patients from Atlanta, Buckhead, Stockbridge, Marietta GA, and nearby areas.
Benefits
Female rhinoplasty can achieve the following aesthetic and medical benefits for a woman patient:
Repositioning a misaligned or off-center nose
Restoring nasal symmetry following a trauma or injury
Reducing an excessively large or wide nose
Repairing a deviated septum or damaged sinus cavities
Reshaping a bulbous, droopy, or upturned nasal tip
Resizing wide or flared nostrils
Removing depressions or bumps on the nasal bridge
Procedure
Female rhinoplasty may be performed using general anesthesia or IV sedation. Dr. Jones may choose open or closed rhinoplasty technique, depending on the patient's needs. In case of open rhinoplasty, more comprehensive nasal reshaping can be performed. The procedure will involve a discreetly placed incision across the columella, which is the external end of the nasal septum.
Closed rhinoplasty is more appropriate for patients who need only mild to moderate improvements in the nasal shape. In this technique, the incisions are placed inside the nostrils, and the procedure is performed from within. This ensures no scars are visible on the outside.
In both open and closed rhinoplasty approaches, a more aesthetically appealing nose will be created utilizing the cartilage pieces from the septum to enhance and fortify the existing nasal structures.
See all plastic surgery procedures that Cosmetic Surgeon Dr. Wright Jones performs of the face, nose, body, and breast in and around Atlanta, Buckhead, Stockbridge, Marietta, GA and surrounding areas.