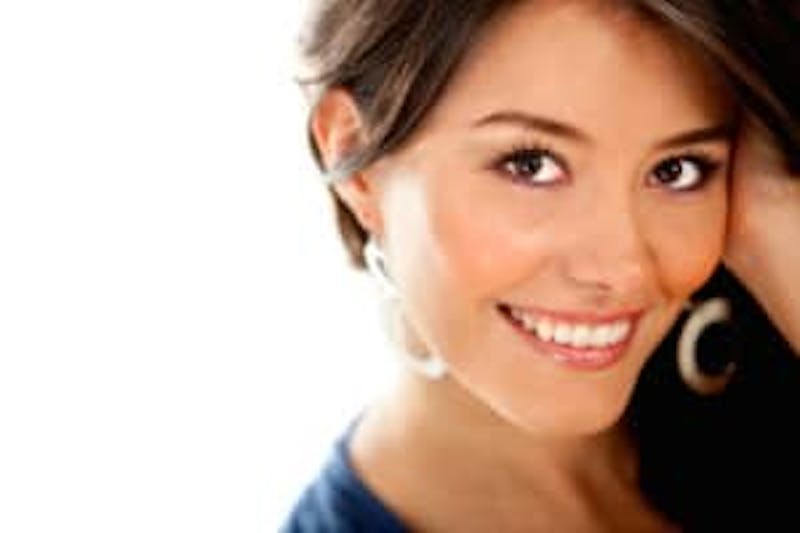 Blepharoplasty plastic surgery, also known as eyelid lift surgery, enhances the appearance of droopy and tired looking eyes. During the pre-op consultation, the surgeon will assess the condition of the patient's lower and upper lids and recommend the correct eyelid lift technique.
The accomplished Muse Plastic Surgery, led by double board certified plastic surgeon Dr. Wright Jones, provides eyelid lift to patients in Atlanta, Buckhead, Stockbridge, Marietta, GA, and surrounding communities.
What are Eyelid Lift Before and After Pictures?
Blepharoplasty 'before and after' photos are a pair or group of images of past patients who have received eyelid lift cosmetic surgery with desirable results. These photos are taken prior to the procedure and following the surgery when the post-op swelling and bruising have subsided, and the complete results of the procedure manifest.
The surgeon will acquire these pictures with the patient's express consent and present them to potential patients in a discreet and judicious manner. In addition, the surgeon will not reveal the identity of the patient as the standard norms dictate.
The sole reason that the surgeon will display these images is to make sure that the prospective patient develops a clear understanding of eyelid cosmetic surgery outcomes. Plastic surgeon to the stars Dr. Jones provides eyelid surgery to suitable candidates with safe and aesthetically appealing results.
Benefits
The face is the most prominent area of the body, and patients are understandably concerned about any procedure impacting the face. The surgeon can display eyelid lift 'before and after' images to offer reassurance to a prospective patient on whether blepharoplasty is a suitable procedure for them.
Some patients may require only limited correction with an eyelid lift surgery while others may need an upper as well as a lower eyelid lift surgery. In each case, the patient can make the most appropriate decision after viewing eyelid lift before and after pictures. These notable images can be seen anywhere because of the Internet.
Now patients can be sitting on a bench at their gym or at their child's Little League practice and see these standout images using their smart phone. Digital technology is remarkable and it has changed the quality of life for so many people.
This means that the average person has more knowledge on what to expect which means less anxiety. This means that regardless on the decision that someone makes it is based on profound information because they can take what they see on screen and apply it to themselves.
Combining Photos with Text
It may be advantageous for prospective patients if descriptive text detailing the procedure, the reasons for which it was performed, and how it addressed the patient's specific issues is displayed along with blepharoplasty before and after images.
The surgeon can showcase the journey of a previous patient with clear, concise, and succinct descriptions. This can be an integral part of before and after photo galleries as patients can connect better with pictures while descriptions enable them to recall the associated details correctly.
Sharing Images
Surgeons can share eyelid surgery before and after images to provide patients info and raise awareness on the benefits of blepharoplasty. They may share the images digitally in the following ways:
Website Galleries: Developing a before and after gallery on the practice site. This website shows amazing images which is a testament to the skills of Dr. Jones. He has many satisfied clients and this poignant website is an embodiment of this.
Portfolios: Creating a picture portfolio to showcase to prospective patients seeking the same procedure.
Blog Posts: Adding images to a blog post is an optimal way to offer new patients visual documentation or procedure results.
Social Media Platforms: Images are a powerful to optimize social media post. But it is important to use discretion while posting on public forums.
A comprehensive before and after image gallery can educate patients as well as act as a promotional tool for the surgeon and their practice. It is a channel to display their skills and expertise while informing new patients of intricate plastic surgery procedures such as blepharoplasty.
Famous plastic surgeon Dr. Wright Jones receives patients from Atlanta, Buckhead, Stockbridge, Marietta, GA, and other towns and neighborhoods in the prolific Peach State for blepharoplasty.
See all plastic surgery procedures that Cosmetic Plastic Surgeon Dr. Wright Jones performs of the face, nose, body, and breast in and around Atlanta, Buckhead, Stockbridge, Marietta, GA and surrounding areas.