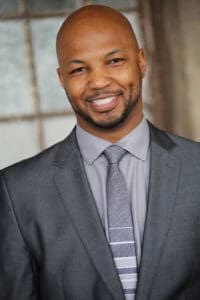 Advancements in cosmetic surgery have made various surgical procedures safer and more predictable, but the single most important factor that will influence the final outcome is still the skill and expertise of the operating surgeon. Therefore, candidates should make an effort to select the right surgeon for their cosmetic needs.
Dr. Wright Jones is a dedicated surgeon helping his patients to achieve their aesthetic goals in a conservative, yet highly desirable manner. Double board certified plastic surgeon Dr. Jones receives patients from Atlanta, Buckhead, Stockbridge, Marietta GA, and other cities and neighborhoods across the landscape in this part of the country.
"Celebrity" Surgeon with a Mission
Although Dr. Jones is popular in the local areas in and around Atlanta, and is celebrated by his satisfied patients who vouch for his skills, but Dr. Jones believes that plastic surgery is his God-given gift. He is passionate about improving the appearance of his patients as they want and making a meaningful difference to their life and personality.
The core mission of Dr. Jones is to "restore and reform physical appearance in a manner that is safe and practical." He says: "I do not want to change who my patients are, but rather to help them become the best that they can be."
Dr. Jones Stars in 'Atlanta Plastic' TV Show
The prominent reality show from Lifetime Television called 'Atlanta Plastic' features Dr. Jones as a cosmetic surgeon. The show involves African American and other ethnic and general patients in and around Atlanta who want to improve their physical attributes through cutting edge plastic surgery procedures and techniques.
The show focuses on the unique challenges that facial and body reshaping procedures present in each case, and how vitally important it is for a surgeon to perform the delicate balancing act between meeting the patient's expectations while maintaining their health, natural looks and original identity at the same time.
The show reveals that advanced body contouring, facial rejuvenation and anti-aging procedures require a combination of the principles of art and science, and the operating surgeon needs to be authoritative in both areas. Particularly when performing ethnic plastic surgery procedures, the surgeon should have an in-depth understanding of the patient's ethnic anatomy, and produce desirable results that do not compromise their essential personality and ethnic integrity.
Recognition in Print Media
Apart from receiving appreciation for his professional TV appearances and spreading awareness about innovative and advanced plastic surgery procedures, Dr. Jones also enjoys recognition in the print media. He was named as one of Atlanta's Best Rhinoplasty Surgeons by the Modern Luxury Jezebel Magazine. The honor acquires a special value for Dr. Jones because actual patients voted to choose the best surgeons for this title.
The magazine editors remarked about Dr. Jones' expertise: "With a focus on natural nose jobs, cosmetic surgeon Wright A. Jones, M.D., also specializes in ethnic rhinoplasty, improving symmetry while maintaining ethnic identity and facial harmony." Dr. Jones continually upgrades his surgical skills by adopting the latest techniques and procedures to deliver the best outcomes for his patients.
Experienced cosmetic surgeon Dr. Jones receives patients from Atlanta, Buckhead, Stockbridge, Marietta GA, and nearby areas for various cosmetic surgical and non-surgical procedures.

See all plastic surgery procedures that Cosmetic Surgeon Dr. Wright Jones performs of the face, nose, body, and breast in and around Atlanta, Buckhead, Stockbridge, Marietta, GA and surrounding areas.