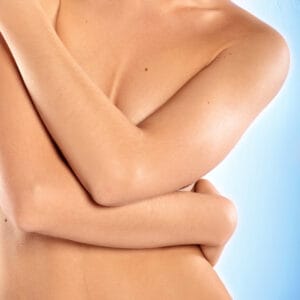 The decision to undergo any reconstructive or cosmetic surgery procedure should not be made with haste. Particularly, a surgery such as breast reconstruction can involve multiple procedures over the course of several months. Therefore, potential breast reconstruction candidates should carefully assess whether or not the procedure is appropriate for them.
The breast reconstruction surgeon will engage closely with the patient and help them to make a well-considered decision. Dr. Wright Jones is a double board certified plastic surgeon providing breast reconstruction and various other surgical and non-surgical procedures to patients in Atlanta, Buckhead, Stockbridge, Marietta GA, and surrounding communities.
Characteristics of a Suitable Candidate
A candidate for post-mastectomy breast reconstruction plastic surgery procedure is a woman who has had either one or both breasts removed after breast cancer. She may choose to begin the reconstructive process at the same time as the mastectomy or at a later stage when she has healed.
The patient should have realistic expectations and should know that no reconstruction can mimic the precise look and feel of the natural breast. But the procedure can go a long way to help the candidate feel better physically as well as emotionally. Patients should also know that not every woman who has undergone breast removal will make a fantastic candidate for this procedure.
The ideal candidate for breast reconstruction will be a woman who:
Wants to restore the size and shape of one or both breasts
Has been declared cancer-free
Is a non-smoker or is willing to quit smoking as per the surgeon's directions
Has coped well with the mastectomy surgery and other breast cancer treatments
Does not suffer from hypertension or diabetes
Is ready to commit the time required for multiple surgeries
Has clear goals and reasonable expectations
Women who suffer from hypertension or diabetes have an increased risk during the breast reconstruction surgery, and are also more vulnerable to post-surgical complications. Breast reconstruction typically involves multiple procedures, which makes it important to allow sufficient time for healing in between each treatment. Experienced cosmetic surgeon Dr. Jones receives patients from Atlanta, Buckhead, Stockbridge, Marietta GA, and nearby areas.
Flap vs. Implant Reconstruction Candidates
Candidates for breast reconstruction who choose surgical techniques such as TRAM, latissimus dorsi, gluteal, or DIEP flap technique should be free of any health complications that might impact their surgery. These techniques involve removal of tissue from other sites of the body and are usually more invasive than implant reconstruction.
Flap reconstruction is often recommended to candidates who are undergoing unilateral breast reconstruction or restoring of only one breast. With flap reconstruction technique, it becomes easier to match the size, shape, and feel of the opposite breast when performing tissue migration.
In case of relatively older candidates, implant reconstruction may be better because it is a less invasive procedure and involves lesser time for recovery. Women who do not have much excess tissue available may also be more suited for implant reconstruction than flap reconstruction. Implant reconstruction is also suited for bilateral patients because it is easier to achieve symmetrical outcomes.
See all plastic surgery procedures that Cosmetic Surgeon Dr. Wright Jones performs of the face, nose, body, and breast in and around Atlanta, Buckhead, Stockbridge, Marietta, GA and surrounding areas.