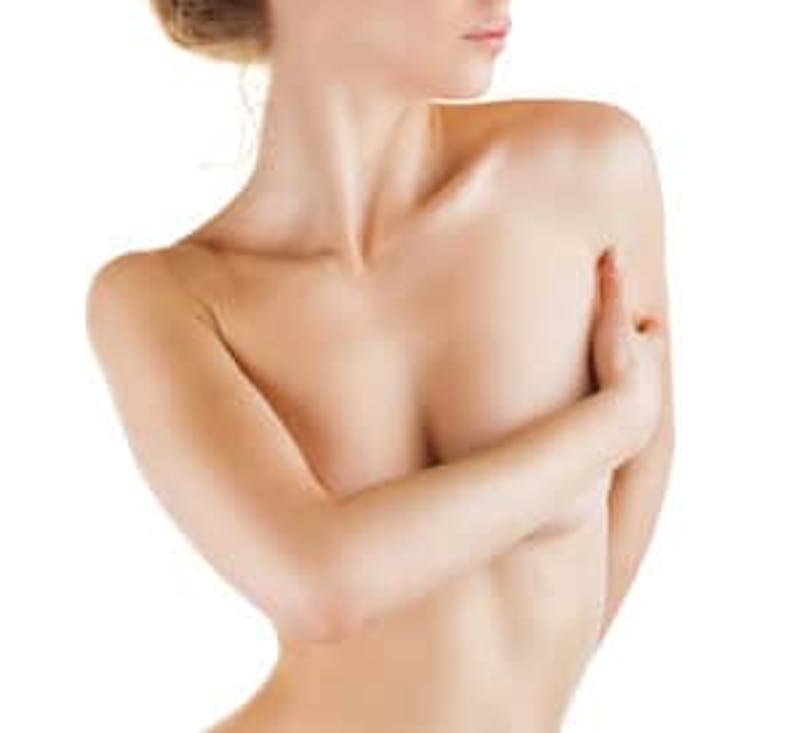 Breast reduction is one of the sought-after cosmetic surgery procedures today in the US. At the time of pre-operative consultation, the surgeon will first determine the patient's candidacy and then explain to her about the steps involved in the procedure. Some surgeons may also present breast reduction before and after photographs during this meeting.
A dedicated surgeon will like to ensure that the patient has a clear understand of breast reduction surgery, its potential benefits as well as its risks and limitations.
Hardworking, prolific, and double board certified plastic surgeon Dr. Wright Jones of Muse Plastic Surgery provides breast reduction to patients in Atlanta, Buckhead, Stockbridge, Marietta GA, and surrounding communities in The Peach State.
What are Breast Reduction Before and After Images?
Before and after images in case of breast reduction plastic surgery refer to a set of pictures pertaining to a previous patient who has undergone the same surgery with satisfactory results. The set includes pictures taken prior to the surgery and after the surgery at a stage when the post-operative bruising and swelling has subsided and full effects of breast reduction can be seen.
The surgeon will take care to ensure that the photographs are obtained only with the proper consent of the patient and shown to new patients in a discreet manner. The patient's identity may be kept undisclosed as per the standard protocol.
The surgeon's only purpose in this effort is to use these photos as a visual tool to educate new patients about the potential effectiveness of breast reduction surgery.
Benefits
Plastic surgeon to the stars, Dr. Jones, will answer all questions of the patient related to breast reduction, and may utilize before and after photos in the process. A new patient can have concerns about how her breast appearance will change after this surgery, and whether the procedure can meet her personal aesthetic needs and goals.
Some women may only require limited breast reduction, while others may need a substantial reduction in the breast tissue. In a few cases, liposuction may have to be added along with breast reduction. In each case, the patient will be in a better position to make the right choices when she has access to breast reduction before and after photos.
Reasonable Expectations
Famous plastic surgeon Dr. Jones likes to ensure that his patients for breast reduction have a positive state of mind, clear goals and reasonable expectations. Before and after photos can play a useful role in this effort. Once the patient reviews these photos carefully, she will have a fair idea of what a breast reduction surgery can or cannot do for her.
Such patients will often feel more satisfied with the final outcomes, and can appreciate their new breast contours in a better way.
Online Photographs
Some surgeons prefer to provide breast reduction before and after photos on their practice website but right now Dr. Jones does not have these types of pictures on the site but a patient can perhaps see these before and after pictures during the consultation. Now there are still before and after pictures of other breast surgery work which a potential patient can still use to ascertain the skill and precision of his work. This allows free access to anyone who wants to learn more about what to expect before actually visiting for a breast reduction consultation.
Sparkling and committed celebrity plastic surgeon Dr. Jones receives patients from Atlanta, Buckhead, Stockbridge, Marietta GA, and other cities and communities in this area of the southeast for breast reduction.
What has really changed the game and enhanced it is virtual technology. There is not one major industry in the world that has not utilized this technology and the plastic surgery industry is certainly one of them. Now patients can see brilliant before and after pictures which can help them make a custom decision based on their own proclivities and situation.
This means that patients can make vital decisions with no one else being the wiser. This is what patients often want after all. Now when a patient does agree to the consultation it is just to shore up what they already know and when and if they agree to the surgery they are less anxious since they have already seen in amazing detail what this surgeon can do. Dr. Jones has a long list of satisfied patients and with these pictures, any patient can detect that his work speaks for himself.
See all plastic surgery procedures that Cosmetic Surgeon Dr. Wright Jones performs of the face, nose, body, and breast in and around Atlanta, Buckhead, Stockbridge, Marietta, GA and surrounding areas.