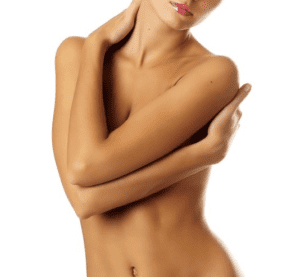 Breast reconstruction surgery is usually more complex than other breast cosmetic surgery procedures because it may involve multiple procedures over a course of several months. During the initial consultation, the surgeon will explain all about breast reconstruction to the patient and help them to make an informed choice.
The surgeon may also present breast reconstruction surgery before and after photographs during the initial appointment. Dr. Wright Jones is a double board certified plastic surgeon providing breast reconstruction and various other innovative and advanced procedures to patients in Atlanta, Buckhead, Stockbridge, Marietta GA, and surrounding communities.
What are Breast Reconstruction Before and After Images?
Before and after images in case of breast reconstruction plastic surgery refer to a pair or group of pictures belonging to an earlier patient who has undergone the same procedure with successful results. The pictures include images taken prior to the procedure and after the procedure at a time when all the stages of treatment are completed and full effects of breast reconstruction can be seen.
The surgeon will take care to ensure that these photographs are obtained with the full consent of the patient and presented before new patients in a discreet manner. The patient's identity may be kept confidential as required. The surgeon's sole purpose behind this exercise is to use the pictures as a visual tool to explain the potential effectiveness of breast reconstruction to new patients.
Website pictures will be brought up again but what needs to be illustrated is digital technology. Digital technology has changed the game for the plastic surgery community and for every industry across the spectrum as well. In regards to plastic surgery and breast reconstruction in particular, now patients can make an outstanding and salient decision without ever having to speak to anyone.
Website pictures allow a potential patient to evaluate this procedure in a way so they can make the correct decision based on their predilections. They say a picture speaks a thousand words, well a digital picture speaks more than twice that amount. Now from the comfortable environment of patient's home, this critical decision can made because these pictures are that acute and substantial. This reduces the anxiety for anyone making this pivotal decision.
Benefits
Breast reconstruction is a major surgery and the patient must make a decision about it after careful deliberation. Many patients may be uncertain about how their restored breasts will appear following the surgery, and whether the prolonged procedure will manage to meet their personal aesthetic needs.
Some patients may only need unilateral breast reconstruction, while others may require bilateral reconstruction. Implant or flap techniques may be involved in the procedure. The patient will be in a better position to decide on the procedure and the technique when they have access to breast reconstruction surgery before and after photos.
Having Realistic Expectations
Patients should know that breast reconstruction surgery can produce very satisfying aesthetic outcomes, but it may still not be identical to the natural breasts. Some differences in look and feel are bound to be there. Therefore, an experienced and established cosmetic surgeon will prefer to show breast reconstruction before and after photos at the very outset so that the patient knows exactly what the procedure can or cannot do for her.
Patients with realistic expectations will usually draw greater satisfaction from the results, and will have minimal risk of feeling disappointed at any stage. Dr. Jones receives patients from Atlanta, Buckhead, Stockbridge, Marietta GA, and nearby areas for breast reconstruction.
Website Photos
The plastic surgeon has an option to provide breast reconstruction surgery before and after photos on their practice website. New patients can conveniently access the photos online in the comfort of their home or office as previously mentioned, and gain insights about the procedure even before they have had their first breast reconstruction appointment with the breast surgeon.
That is more than convenient!
See all plastic surgery procedures that Cosmetic Surgeon Dr. Wright Jones performs of the face, nose, body, and breast in and around Atlanta, Buckhead, Stockbridge, Marietta, GA and surrounding areas.