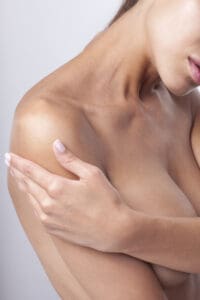 Breast reconstruction is a cosmetic surgery option in cases where a woman has undergone mastectomy of one or both breasts, or has suffered breast tissue loss due to an injury. In some cases, mastectomy and breast reconstruction may be performed at the same time, while in others breast reconstruction may be performed at a later date.
At the time of initial consultation, the breast surgeon will educate the patient about all aspects of breast reconstruction, including its estimated costs. Dr. Wright Jones is a double board certified plastic surgeon providing breast reconstruction and various other surgical and non-surgical procedures.
The first goal of Dr. Jones will be to help the patient make an informed choice. He provides breast reconstruction to patients in Atlanta, Buckhead, Stockbridge, Marietta, GA, and surrounding communities.
Factors Affecting the Price
The actual monetary amount of breast reconstruction may differ between two practices, and even between two patients at the same practice. Several factors will impact the dollar amount of the surgery.
Practice Location
The price tag for breast reconstruction plastic surgery will usually be higher in major metropolitan areas and prime urban centers. On the other hand, smaller towns in interior areas may be able to offer relatively lower prices due to their lower average cost of living. Nowadays some patients may even consider going abroad for cheaper surgery, but it is important to assess the quality and safety aspects before making such choices.
Surgeon's Fee
A cosmetic surgeon with advanced qualifications and experience may charge a higher fee than a new surgeon who may operate under the supervision of a senior surgeon. Board certified plastic surgeons should be preferred because they will invest in high standards of care, new surgical techniques, and ongoing training to produce the best outcomes for their patients.
Surgical Venue Expenses
The surgeon may have the option to perform breast reconstruction surgery at a hospital, an ambulatory surgical center, or a private surgical suite. It will also depend on whether the surgeon has operating privileges at a local hospital. Accredited surgical centers are a popular choice today because they have a safety record similar to a hospital. The costs and benefits under each option should be considered before making a decision.
Extent of Surgery
Breast reconstruction will usually involve implant insertion. But in some cases, only fat transfer augmentation may be performed, which can reduce the costs of procedure. The cost will also differ according to whether the procedure is performed together with mastectomy or a later date. Dr. Jones receives patients from Atlanta, Buckhead, Stockbridge, Marietta, GA, and nearby areas for breast reconstruction.
Insurance and Financing
The costs of breast reconstruction are likely to be covered fully or partially under the patient's health insurance plan. Insurance issues should be discussed with the insurance provider well in time.
If the patient has no insurance cover, they may choose from various competitive financing options, including low-interest loans through professional medical care finance companies. Traditional bank loans, credit cards, and family borrowings are also options that may be considered.
See all plastic surgery procedures that Cosmetic Surgeon Dr. Wright Jones performs of the face, nose, body, and breast in and around Atlanta, Buckhead, Stockbridge, Marietta, GA and surrounding areas.