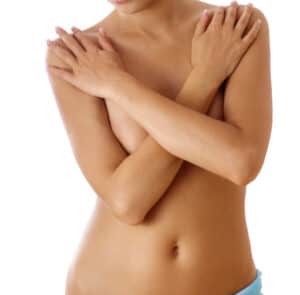 Breast reconstruction is a major cosmetic surgery procedure, and its recovery will involve both physical and emotional aspects. The time taken for physical recovery will depend on whether one or both breasts are reconstructed and the type of surgical technique used for reconstruction.
Dr. Wright Jones is a double board certified plastic surgeon providing breast reconstruction and other surgical and non-surgical procedures. Dr. Jones will discuss the recovery process during the pre-operative consultation. Patients in Atlanta, Buckhead, Stockbridge, Marietta, GA, and surrounding communities have an opportunity to receive breast reconstruction from Dr. Jones.
Recovery Time
If the surgeon uses flap reconstruction technique, the recovery period will be typically longer than in case of implant technique because flat reconstruction involves healing in multiple areas. A patient can usually expect to fully recover in about six to eight weeks following breast reconstruction plastic surgery.
Recovery may be longer if an additional procedure such as nipple reconstruction is involved, or some complications arise after the surgery. Patients should be prepared to follow the surgeon's instructions carefully in order to achieve safe and speedy recovery. Most patients can resume their regular activities in about two to three weeks.
Post-Surgical Phase
For the first few days, the patient will experience some soreness in the treated areas and feel tired quickly. Temporary drain tubes will be placed under the breast skin to collect excess fluid. Sutures and drains may be removed together in one to two weeks.
Bruising and swelling will gradually subside from the second week, and temporary numbness or loss of sensation in the treated areas may occur. The cosmetic surgeon will prescribe pain meds to keep the patient comfortable in the early phase of recovery.
Post-Surgical Care
The surgeon will provide detailed instructions for post-surgical care, which should followed diligently. These include:
Regular short walks at home in the early phase to improve blood flow.
No strenuous activities, lifting of heavy objects, sports, or sexual activity for about one month.
Maintaining dryness in the incision areas and frequent change of bandage.
Proper wound cleaning to minimize the risk of infection.
Massaging the skin and scars once the wounds are healed.
Wearing a support bra and avoiding under-wire bra.
Dr. Jones receives patients from Atlanta, Buckhead, Stockbridge, Marietta, GA, and nearby areas for breast reconstruction surgery.
Scarring
Mild scarring is likely to occur in areas such as the breast, nipples, navel, and donor sites such as abdomen, buttocks or back, depending on the surgical technique used. Flap reconstruction technique will cause more scarring. Scars typically fade over time, but they are not completely eliminated. Cosmetic benefits of breast reconstruction typically outweigh the limitations such as mild scars.
Emotional Recovery
It is natural for a woman to take some time to emotionally adjust with the newly reconstructed breast. She should have realistic expectations and should know that the new breast will not feel identical to the natural breast. However, with the passage of time the breast appearance will become more acceptable.
See all plastic surgery procedures that Cosmetic Surgeon Dr. Wright Jones performs of the face, nose, body, and breast in and around Atlanta, Buckhead, Stockbridge, Marietta, GA and surrounding areas.