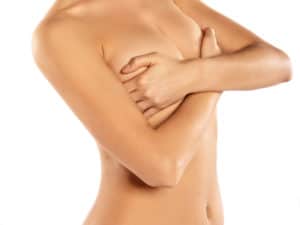 Women who have undergone mastectomy may choose to restore their breast appearance through a cosmetic surgery procedure called breast reconstruction. This procedure can help improve the patient's self-esteem and her sense of femininity.
However, patients should know that breast reconstruction is a major procedure, should only be performed by an experienced and well-trained surgeon.
Dr. Wright Jones is a double board certified plastic surgeon providing breast reconstruction and various other procedures of the breast, body, and face. Dr. Jones will carefully assess the patient's goals and recommend the most appropriate breast reconstruction technique. He provides this surgery to patients in Atlanta, Buckhead, Stockbridge, Marietta, GA, and surrounding communities across the landscape.
Candidacy
Women who have had either one or both breasts removed following breast cancer may be candidates for breast reconstruction plastic surgery. An ideal candidate would usually have the following attributes:
Wants to restore her breast shape and size
Is free of cancerous tissue
Is a non-smoker or willing to quit smoking for some period
Has coped well with previous cancer treatment
Is willing to commit the time for multiple surgeries
Has reasonable expectations from breast reconstruction
Plastic surgeon to the stars, Dr. Jones, will apprise the patient of the benefits and limitations of breast reconstruction and the potential risks involved. His first concern is to help the patient make a well-considered decision.
Procedure
The patient may undergo breast reconstruction at the same time as mastectomy or wait until she has healed. Reconstruction may be performed using breast implants or flap technique. Implant technique will involve placement of silicone or saline breast implants under the chest muscle.
Flap reconstructions, on the other hand, will use muscle, fat or skin from other sites in the body to reconstruct the breasts. Celebrity plastic surgeon Dr. Jones will help the patient choose the most appropriate technique according to her unique needs.
Implant Reconstruction
Implant reconstruction will be performed over a few stages. In the initial stage, a balloon expander will be placed under the skin and chest muscle to cause the area to stretch. Over a few weeks and months, as the skin becomes stretched enough to accommodate the desired implant size, the surgery will be performed using silicone or saline implant.
Flap Reconstruction
In this technique, the surgeon will remove surplus tissue from one area of the body, such as the buttock, abdomen or back, and relocate it to the chest. The new tissue will serve as the breast mound. In some cases, an implant may also be placed.
The additional incisions involved in this technique will cause more scarring and require a longer healing time. However, the results with the flap technique may be more natural looking than with the implant technique.
Recovery

Breast reconstruction surgery will involve about two weeks of downtime. The patient is encouraged to make short walks and perform light activities at home during this period, but avoid strenuous exercises or heavy lifting of weights. Outstanding, committed, and famous plastic surgeon Dr. Jones receives patients from Atlanta, Buckhead, Stockbridge, Marietta, GA, and nearby areas for breast reconstruction.
See all plastic surgery procedures that Cosmetic Surgeon Dr. Wright Jones performs of the face, nose, body, and breast in and around Atlanta, Buckhead, Stockbridge, Marietta, GA and surrounding areas.