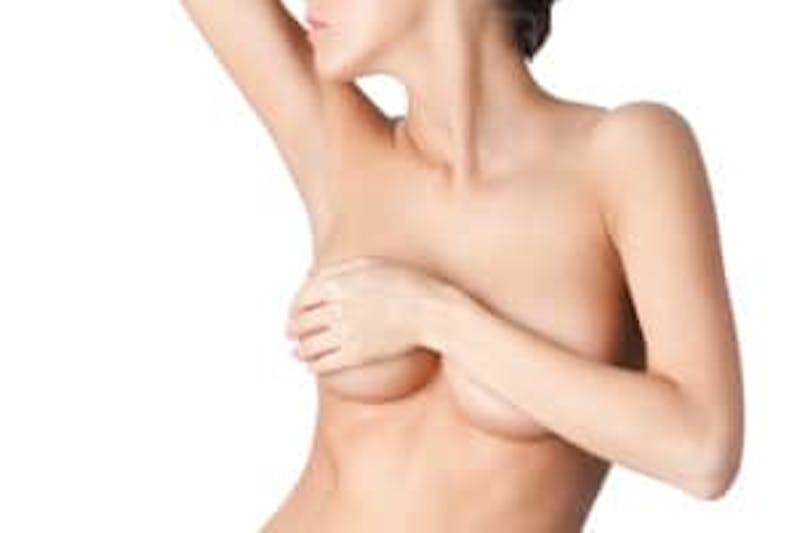 Most women seek breast implant cosmetic surgery for aesthetic reasons, whether to make the breasts more symmetrical, increase the size of naturally small breasts, or simply to gain a more voluptuous figure. But in some cases, breast augmentation may be performed as part of a reconstructive breast surgery after a mastectomy.
Dr. Wright Jones is a double board certified plastic surgeon providing breast augmentation and other innovative and advanced surgical procedures. Dr. Jones will closely determine a woman's candidacy before recommending breast implants.
He provides breast implant surgery to patients in Atlanta, Buckhead, Stockbridge, Marietta GA, and surrounding communities in The Empire State of the South.
Need for Breast Enlargement
The surgeon must have a clear idea of why the patient wants to receive breast implant plastic surgery. The right answer to this question can only be provided by the patient herself, and based on that the surgeon will make the most appropriate recommendations. According to the hardworking and judicious Dr. Jones, who is also a plastic surgeon to the stars, some of the common reasons why women seek breast implants include:
To achieve more attractive and feminine figure
To improve breast volume after pregnancy or weight loss
To make the breasts appear more symmetrical
To make the breasts more proportionate to the rest of the body
To correct congenital deformities in one or both breasts
To enhance breast size in order to correct micromastia
To reconstruct one or both breasts after mastectomy
To improve self-image and self-esteem
A good candidate will have reasonable expectations from the procedure, and the surgeon may present breast augmentation before and after pictures to let her know what the surgery can or cannot do for her. Famous plastic surgeon Dr. Jones receives patients from Atlanta, Buckhead, Stockbridge, Marietta GA, and nearby areas for breast implants.
Health Requirements
The candidate should ideally have a good level of health and fitness in order to sustain through the surgery and anesthesia. The surgeon will evaluate the patient's health records, previous surgeries if any, order specialized mammograms if needed, and review the breast anatomy and skin elasticity. The candidate should disclose all relevant health details to the surgeon for her own safety.
If the patient is a smoker, or is using certain prescription drugs or herbal supplements, she should make a list of all such items and inform the surgeon. This will help the surgeon to advise appropriate instructions for a safe surgery and recovery.
The body weight of the patient should ideally be moderate and stable. She should not have any untreated infections or bleeding tendency, and should not be currently pregnant or breastfeeding. The candidate should be free from any cancerous or pre-cancerous breast tissue.
Age Requisite
As per the FDA regulations, candidates seeking silicone breast implants should be above 21 years of age, while those seeking saline implants should be above 18 years. Age limit may be relaxed where breast augmentation is a medical necessity. Awesome and dependable celebrity plastic surgeon Dr. Jones provides latest breast implant techniques to his patients in and around Atlanta.
See all plastic surgery procedures that Cosmetic Surgeon Dr. Wright Jones performs of the face, nose, body, and breast in and around Atlanta, Buckhead, Stockbridge, Marietta, GA and surrounding areas.