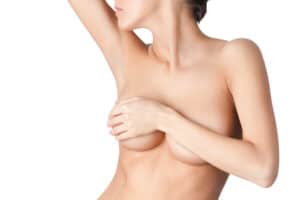 Breast implant cosmetic surgery procedure may be performed on a suitable candidate who wants to increase the size of her breasts and make them more proportionate to the rest of her body. During the initial consultation, the breast surgeon may show breast implant before and after photographs to help the patient understand various aspects of the surgery, and make an informed decision.
Dr. Wright Jones is a golden double board certified plastic surgeon providing breast implant surgery and various other procedures. Dr. Jones has been featured on leading TV shows as well as in print magazines, which has made him one of the plastic surgeons to the stars.
However, his celebrity status has not affected his treatment philosophy and he continues to provide personalized care and attention to every patient.
Patients in Atlanta, Buckhead, Stockbridge, Marietta, GA, and other cities and communities in this part of the country have an opportunity to receive state of the art procedures such as breast implant surgery from famous plastic surgeon Dr. Jones.
What are Breast Implant Before and After Images?
Before and after pictures in case of breast implants refer to a set of images belonging to an earlier patient who has received the same surgery with successful results. The set includes photos taken before the procedure and after the procedure at a stage when the initial swelling and bruising has subsided, and full effects of the surgery have appeared.
The surgeon will obtain breast implant plastic surgery before and after pictures with the consent of the patient, and show them to new patients in a discreet manner. The patient's identity is usually kept confidential as per the standard privacy protocol. The goal of the surgeon is to educate new patients about various aspects of the procedure, and help them make an informed choice.
Advantages
For a woman who is seeking breast implant surgery, it is important to know how the procedure will affect her breast appearance and overall body profile. The surgeon may offer several breast implant types, sizes and other options to the patient.
Sometimes a combination of breast implants and breast lift may be recommended for better results. In all such situations, the patient may sometimes find it difficult to make the right choices. This is where the surgeon can use breast implant before and after photos as an effective visual aid to help the patient make the best decisions.
Astute celebrity plastic surgeon Dr. Jones receives patients from Atlanta, Buckhead, Stockbridge, Marietta, GA, and nearby areas for breast implant surgery.
Being Realistic about the Results
Patients with a positive frame of mind, clear aesthetic requirements and realistic expectations will typically achieve the highest satisfaction levels in a procedure such as breast implants. For a surgeon, it is important to ensure that the patient knows exactly what the breast implants procedure can or cannot do for her.
This task can be made easier with breast implant before and after photos. The surgeon also has the option to present the photos on their practice website for free access to all patients, and thereby help increase awareness about breast implant procedure. What is incredible about digital technology is the clarity.
Now patients can make a serious decision with as much information as possible. You know longer have to rely on some Polaroid pictures or some brochure that tells only about 20% of the picture. With website pictures, you can see exactly what to expect. This means that if you sign up your anxiety will be abated since you know exactly what you are signing up for.
See all plastic surgery procedures that Cosmetic Surgeon Dr. Wright Jones performs of the face, nose, body, and breast in and around Atlanta, Buckhead, Stockbridge, Marietta, GA and surrounding areas.