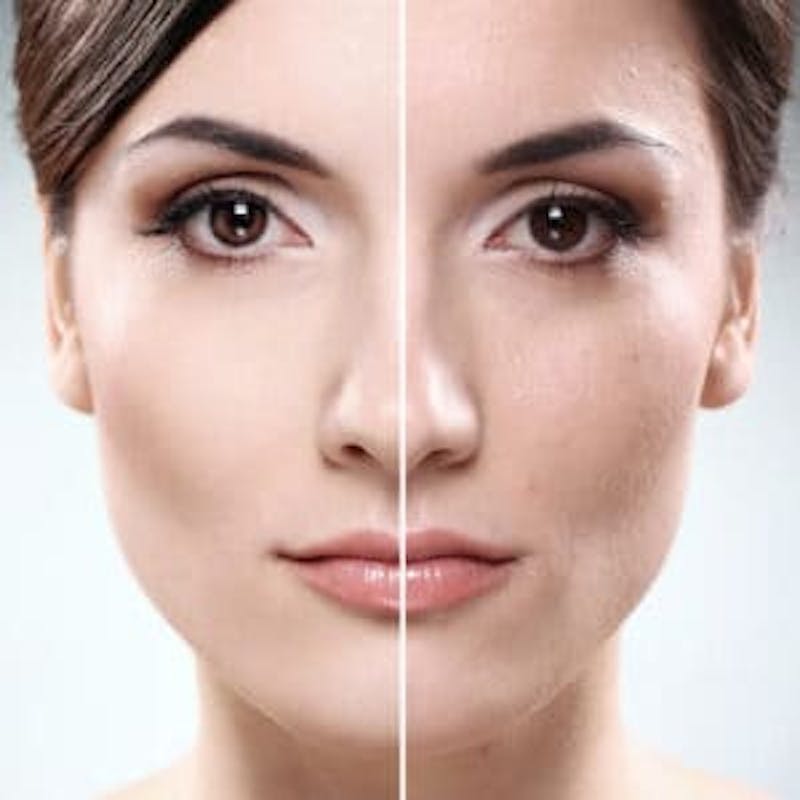 Medical Spa Procedures | Atlanta
The popularity of non-invasive and minimally invasive med spa procedures, in addition to cosmetic surgery treatments, has significantly risen in recent years.
Botox and dermal filler injections are the top two non-surgical cosmetic treatments in the US today. Laser skin rejuvenation is another leading procedure to reduce aging signs and improve skin imperfections.
Remarkable, judicious, and double board certified plastic surgeon Dr. Wright Jones of Muse Plastic Surgery provides both surgical and non-surgical med spa procedures. Patients in Atlanta, Buckhead, Stockbridge, Marietta, GA, and surrounding locations, who want to avoid plastic surgery treatments, have an opportunity to receive non-surgical cosmetic solutions from Dr. Jones.
Botox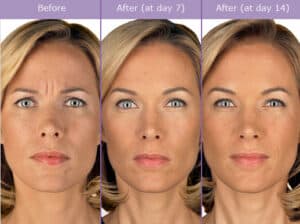 Ever since the FDA first approved Botox for cosmetic reduction of frown lines between the brows and on the forehead in 2002, Botox has continued to be the number one facial anti-aging treatment for people who seek alternatives to plastic surgery. In 2013, Botox was additionally approved by the FDA for cosmetic reduction of crow's feet around the eyes. The injectable in-office procedure is also used for several non-label purposes with excellent results.
The key active ingredient in Botox is botulinum toxin type A, which is a powerful biological agent. It is injected directly into the underlying facial muscles that are overactive and causing facial wrinkle formation.
The neurotoxin causes the targeted muscle to relax, resulting in fading away of the wrinkles on the skin surface. Plastic surgeon to the stars Dr. Jones recommends Botox to suitable candidates who have minor wrinkles and fine lines caused by dynamic facial muscles.
Dermal Fillers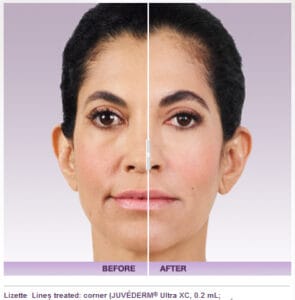 Popular FDA approved dermal filler injections for facial rejuvenation include Juvederm, Restylane, Radiesse and Sculptra Aesthetic. Dermal filler non-surgical treatment currently ranks as the second most sought-after cosmetic procedure after Botox in the US. Different fillers use different active ingredients that are designed to volumize the thinning or depleted areas of the face, and provide a subtle lift to sagging facial skin.
Laugh lines, marionette lines, nasolabial folds, sunken cheeks, and other prominent creases, facial folds, wrinkles and depressions can be successfully addressed with dermal filler injections. Famous plastic surgeon Dr. Jones will help the patient choose the appropriate filler injection treatment according to their unique facial cosmetic needs.
Laser Skin Resurfacing
Laser skin resurfacing is an advanced skin rejuvenation technique involving laser energy. The procedure can treat a range of skin conditions using specialized lasers that direct pulsating light beams at the skin to precisely eliminate the damaged top layers of the skin, one layer at a time. Once the outermost layer called epidermis has been removed, the laser energy will deliver controlled heat to the deeper dermis layers to produce rejuvenation from within.
Laser energy will trigger the production of new collagen fibers to support the development of new, healthy skin cells, and a smoother and youthful skin surface. Laser skin resurfacing creates precisely targeted results, preserves the delicate facial skin, and avoids potential pigmentation changes. Experienced cosmetic surgeon Dr. Jones receives patients from Atlanta, Buckhead, Stockbridge, Marietta, GA, and other suburbs and cities in The Empire State of the South for various non-surgical med spa procedures.
See all plastic surgery procedures that Cosmetic Surgeon Dr. Wright Jones performs of the face, nose, body, and breast in and around Atlanta, Buckhead, Stockbridge, Marietta, GA and surrounding areas.