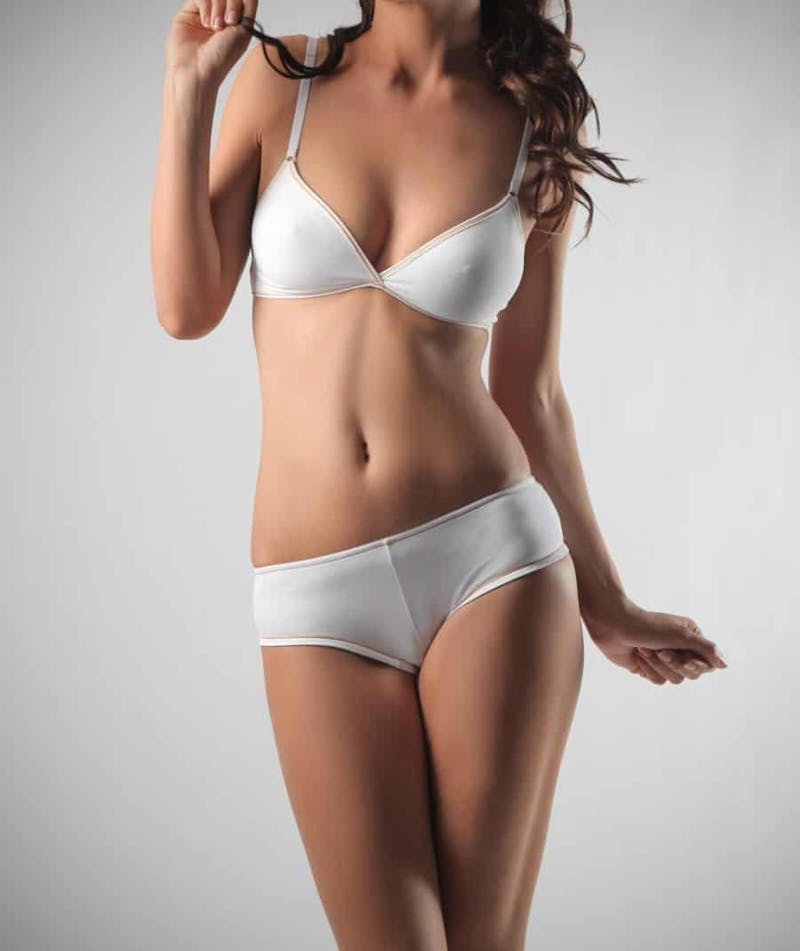 Your Atlanta GA Tummy Tuck Plastic Surgeon
All of us yearn to make our tummies flat like a bench. Unfortunately for most of us, diets are difficult to be achieved as they are very stringent to get a flat tummy and moreover it requires tremendous self-control. Clinically called as Abodominoplasty, Tummy tuck is a cosmetic surgery which involves flattening the abdomen by removing excessive fat and skin resulting in tightened muscles in the abdominal wall. If you are of sound health with realistic expectations, then you're an ideal candidate to undergo this surgery. Women who have had multiple pregnancies, can also undergo this surgery to reduce their abdominal muscles along with skin tightening.
Tummy tuck treatment explained by plastic surgeon
There are two basic types of tummy tuck surgery performed. One method is complete abdominoplasty where the surgeon makes an incision on the patient's abdomen from hipbone to hipbone completely and removes the muscle tissue and excessive fat. In this case the belly button of the patient may be relocated and the patient may need drainage tubes under the abdominal area. The second method is known as Partial or mini abdominoplasty which involves smaller incision to be made and performed on those who have fat below their belly buttons. In this method much less tissue and fat is removed compared to the former method. Sometimes, liposuction is also considered with both of these procedures. There is also a third method called as Extended Abdominoplasty where a thigh lift is also performed along with a complete abdominoplasty. Explaining the surgical procedure, Dr. Wright Jones, a well-qualified plastic surgeon from Atlanta, GA says the patient will be subjected to local anesthesia prior to the surgery. After the excess skin is trimmed to compensate to the fat and tissue removal, sutures are used to attach and stitch the remaining skin. The surgery may take a few hours depending on your case.
Looking after yourself
It is important to completely quit smoking two weeks before and after the surgery as it may lead to severe complications. It is also advised to avoid drastic diets before the surgery as you need to be on well-balanced meals. Your doctor needs to know about all the medicines and other supplements that you are on till date, a few of which your doctor might advise you to avoid until the surgery. You should avoid aspirin, herbal supplements and certain other types of drugs as they may induce excessive bleeding. After the surgery, you need to have a stock of ice packs at home, loose comfortable clothing, petroleum jelly, hand held shower head and a suitable bathroom chair. If you get operated as an outpatient then you will need someone to drive you home a day after the surgery.
Surgical bandages should help in proper healing of the wound. You might be required to take a few medicines to speed up your recovery. You should avoid stressful physical work during your recovery and undergo complete rest. Dr. Wright Jones who operates from multiple locations such as Atlanta, Buckhead, Stockbridge, Marietta, GA claims that tummy tuck is not at all a complicated procedure if done by an experienced surgeon.
People who have had this surgery are extremely satisfied with the results, though it took some time for them to experience such a feeling. Your insurance company can finance this procedure only if you also have a hernia complication. Tummy tuck can be just the ultimate solution for you.
See all plastic surgery procedures that Cosmetic Surgeon Dr. Wright Jones performs of the face, nose, body, and breast in and around Atlanta and Buckhead.