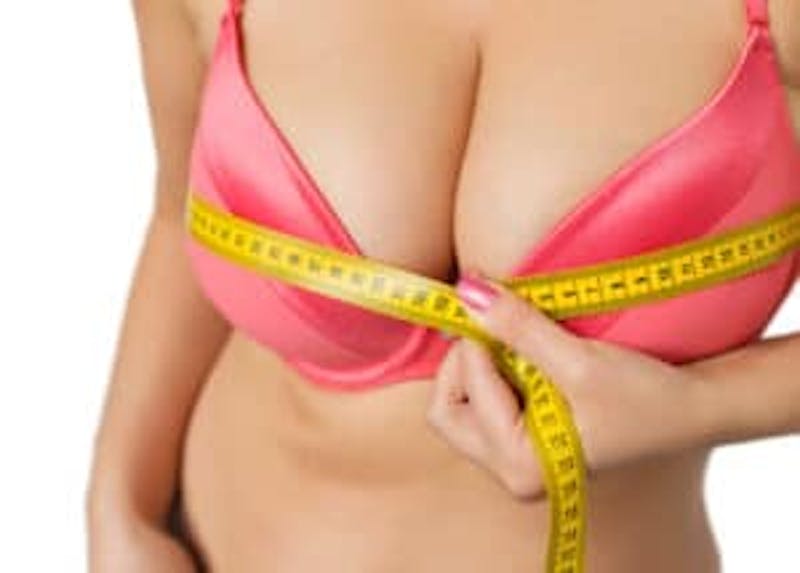 More Americans Opt for Cosmetic Procedures in 2014: ASPS Report
Facial balance, proportionate features, and youthful skin are most desirable for almost any human being. Fortunately, a large number of cosmetic surgery as well as non-surgical procedures are available today to help improve facial aesthetics and reduce the signs of aging. Positive patient feedback in these procedures has led to more patients choosing them in recent years.
The American Society of Plastic Surgeons (ASPS) recently released a report a significant growth trend in nearly every category of invasive and non-invasive aesthetic procedures. Eminent plastic surgeon, Dr. Wright Jones, provides a variety of aesthetic treatments to patients in Atlanta, Buckhead, Stockbridge, Marietta, GA, and surrounding areas.
Surgical Procedures
Breast Augmentation
One of the popular plastic surgery procedures for women in the US is breast augmentation. According to the ASPS figures, the total number of breast implant surgeries performed in the US in 2014 was 286,254. In comparison to 2000, this number is 35% higher.
Breast Implant Removal
A decline of 42% was recorded in the number of breast implant removal procedures since 2000. Only 23,774 removal surgeries took place in 2014, which shows an improve rate of success in breast augmentation over the years.
Breast Lift (Mastopexy)
Cosmetic surgeons performed a total of 92,714 breast lift surgeries in 2014, which was a jump of 3% over the previous year, and 75% over 2000.
Breast Reduction (Aesthetic patients only)
A total of 41,309 breast reduction procedures were carried out in 2014, a number which was quite similar to that in 2013.
Breast Reduction in Men (Gynecomastia)
The growth in breast reduction for men was 14% in a single year, with 26,715 procedures performed in 2014.
Buttock Augmentation with Fat Grafting
The procedure showed a jump of 15% year on year, with 11,505 surgeries performed in 2014.
Buttock Implants and Lift
With a total of 1,863 surgeries carried out it in 2014, buttock implant procedure grew nearly 100% over the previous year. In case of buttock lift surgery, a growth of 44% was recorded over 2013, with 3,505 procedures performed in 2014.
Cheek and chin augmentation, facelift, blepharoplasty, forehead lift, ear surgery, hair transplant, lip augmentation and reduction, thigh lift, lower body lift, neck lift, rhinoplasty, tummy tuck, pectoral implants, and arm lift were other leading procedures performed by cosmetic surgeon.
Non-Surgical Procedures
Botulinum Toxin Type A (Botox or Dysport)
Botox or Dysport based anti-aging injectable treatments for the face were the most popular non-surgical procedure. About 6.7 million procedures were carried out in 2014, representing a growth of eight times over 2000.
Chemical Peels
Chemical peel procedures grew seven percent in 2014, and stood at 1.25 million procedures as compared to 2013.
Intense Pulsed Light (IPL)
IPL procedures grew 3% in 2014 over the previous, recording a total 621,724 treatments as per ASPS records.
Laser Hair Removal
Laser hair removal procedures in 2014 were in excess of 1.1 million, putting it among the top procedures in terms of popularity.
Laser Skin Resurfacing
In 2014, almost 544,000 laser skin resurfacing treatments were performed, representing a growth of 6% over the previous year. Dr. Jones receives patients from Atlanta, Buckhead, Stockbridge, Marietta, GA, and nearby locations for both surgical and non-surgical treatments.
Facial Fillers
Anti-aging treatments involving dermal fillers exceeded 2.3 million procedures in 2014.
Nearly 14 million aesthetic minimally invasive treatments were performed in the US in 2014, revealing a growth of 154% more than the numbers from the year 2000.
See all plastic surgery procedures that Cosmetic Surgeon Dr. Wright Jones performs of the face, nose, body, and breast in and around Atlanta, Buckhead, Stockbridge, Marietta, GA and surrounding areas.