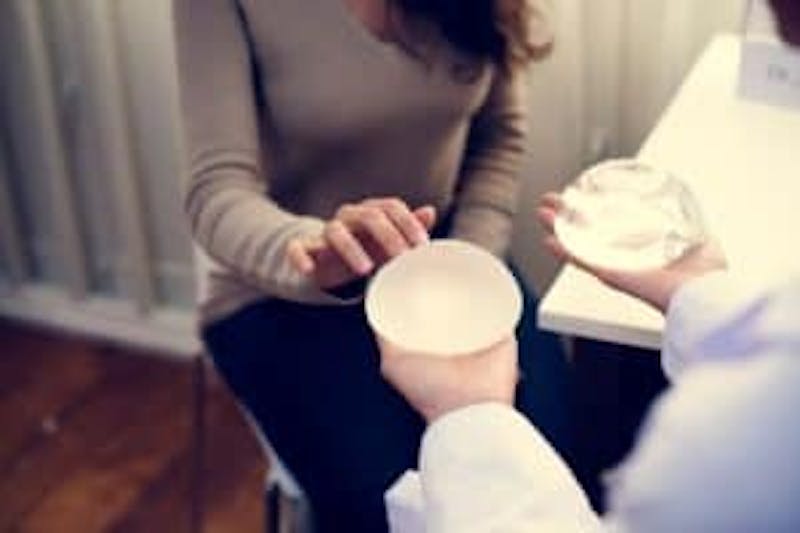 1. Implant Failure
Implants can rupture. When a saline implant ruptures, it's immediately obvious. A silicone implant springing a leak may take more time to become noticeable. Deflation is the end result.
An implant failure can inadvertently lead to a better outcome. If you had any issues with breast size or texture before the rupture, this is a good opportunity to make improvements.
2. Changing the Size
Maybe large breast implants seemed like a good idea at the time, but no longer fit your lifestyle. Large breasts can interfere with athletic activities, as well as cause back issues.
Women may opt to either increase or decrease the size of their implants depending on what best suits their needs.
3. Appearance Dissatisfaction
Time may have changed your breasts' appearance. They just don't look the way you want anymore. Perhaps the original augmentation left something to be desired, and you want that rectified. If you've had a baby or your weight has dramatically fluctuated, that also changes the way breasts look.
Women may realize the initial breast implants did not suit their frame. It's only after the procedure that they realize the result was not what they had in mind. The good news is that dissatisfaction with the breasts' appearance can be remedied by a skilled plastic surgeon.
4. Falling Out of Position
Implants may change position. One or both implants may fall to one side of the chest or rest too low. The implants may stick too close together. Such implants require exchanging.
5. Switch from Saline to Silicone
Some women may want to make the switch from saline to silicone. Silicone implants look and feel more like natural breast tissue. Rippling, which may occur with saline implants, is less likely to occur with the silicone variety.
For More Information, Contact Muse Plastic Surgery
If you would like more information about a breast implant exchange, schedule a personal consultation with Dr. Jones or Dr. Lovell of Muse Plastic Surgery. They will answer all of your questions concerning breast implant replacement.