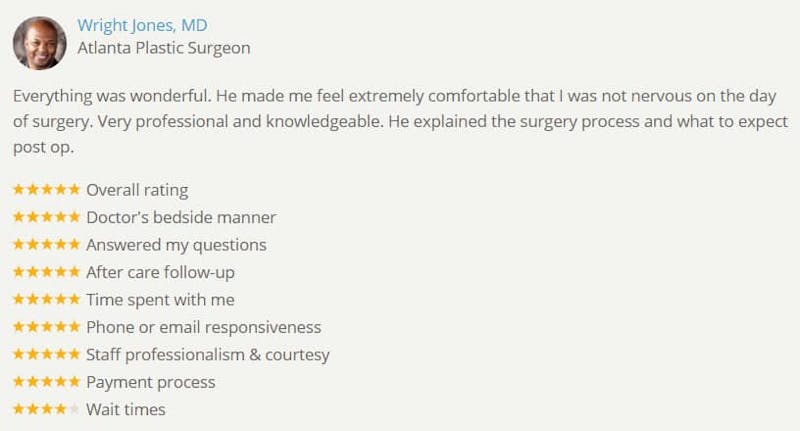 A patient review about Dr. Jones:
46 Year Old, Mother of 3…
I was contemplating getting a tummy tuck for years. I am small frame but had extra skin from 3 pregnancies. I worked out consistently, but the extra skin woukd not go away. I decided to have my tummy tuck and chose Dr. Jones because he gave me the impression that he takes his time to ensure his patients would receive the outcome they would be proud of. At my first appointment, I was sold! He was very attentive and just made me feel comfortable and confident I would be pleased with the results. YES, I AM!!! by tummytuck122015 on RealSelf.com.
See all plastic surgery procedures that Cosmetic Surgeon Dr. Wright Jones performs of the face, nose, body, and breast in and around Atlanta, Buckhead, Stockbridge, Marietta, GA and surrounding areas.